Thursday's Dronedown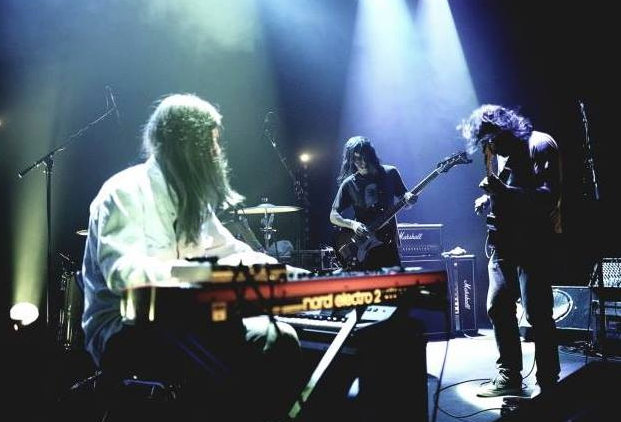 Don't let those clouds overhead frighten you out of heading out Thursday. This is what Humboldt used to be like, remember?
Those unopposed to scrolling will discover a few pre-weekend gatherings worth raiding. Savage Henry Magazine has a fresh crop of of Bay Area comedians ready to hurl profound insights at Six Rivers Brewery. The local boys of Silver Hammer will play songs you know by heart at Jambalaya. And the drone of dune-worshippers White Manna will bounce off The Siren Song Tavern's brick walls into your ear holes if you so desire (sample below).
You can do this.
-Andrew Goff
White Manna - Illusion of illusion from De Kreun on Vimeo.
The Lowdown Fun Committee
Godlin Gets Behind
Events
Movie Showtimes
Broadway Cinema
12 YEARS A SLAVE: 3:15, 8:40
AUGUST: OSAGE COUNTY: 12:10, 3:05, 6:00, 8:55
DALLAS BUYERS CLUB: 12:05, 3:00, 5:50, 8:40
DEVIL S DUE: 2:45, 4:50, 7:20, 9:40
FROZEN 2D: 12:45, 6:20
GRAVITY 3D: 3:25, 9:15
HER: 12:00, 5:05
HOBBIT: THE DESOLATION OF SMAUG 2D: 11:55
HOBBIT: THE DESOLATION OF SMAUG 3D: 5:45
I FRANKENSTEIN 2D: 2:20, 7:05
I FRANKENSTEIN 3D: 12:00, 4:40, 9:30
JACK RYAN: SHADOW RECRUIT: 1:10, 3:50, 6:30, 9:10
LEGEND OF HERCULES 2D: 12:50, 6:15
LONE SURVIVOR: 12:15, 3:10, 6:05, 9:00
NUT JOB 2D: 2:05, 4:20, 6:35
NUT JOB 3D: 11:50, 8:45
RIDE ALONG: 1:55, 4:25, 6:55, 9:25
SAVING MR BANKS: 3:20, 8:50
WOLF OF WALL STREET: 1:15, 8:00
Mill Creek Cinema
ANCHORMAN 2: THE LEGEND CONTINUES: 2:55, 9:25
DEVIL S DUE: 4:50, 7:10, 9:30
FROZEN 2D: 3:15
GRAVITY 3D: 3:20, 9:00
HOBBIT: THE DESOLATION OF SMAUG 2D: 5:35
JACK RYAN: SHADOW RECRUIT: 4:00, 6:35, 9:10
LONE SURVIVOR: 3:10, 6:05, 8:55
NUT JOB 2D: 3:30, 5:50
NUT JOB 3D: 8:00
RIDE ALONG: 4:15, 6:45, 9:15
SAVING MR BANKS: 5:55, 8:45
WOLF OF WALL STREET: 5:40
Minor Theatre
INSIDE LLEWYN DAVIS: 4:00, 6:35, 9:10
JACK RYAN: SHADOW RECRUIT: 3:25, 6:00, 8:40
NEBRASKA: 3:40, 6:20, 9:00