A Funnier Monday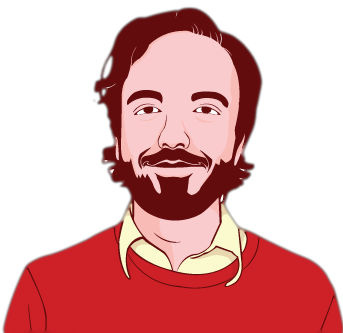 It would seem this comedy thing is working out for Chris Garcia.
In the past year or so, the Bay Area-based comedian has had his wit and wisdom immortalized on NPR's This American Life, Marc Maron's WTF podcast and in the pages of Esquire magazine. All well and good. But as local comedy fans know, you haven't truly had your comedic meddle tested until you've stared into a sea (pond?) of stony Humboldt faces and beat the odds, inducing laughter.
Is Mr. Garcia up to the task? Savage Henry Magazine believes dude is and invites you to the Arcata Theatre Lounge Monday night -- the funniest night of the week! -- for an evening of standup that also includes appearances by Josh Androsky, Clare O'Kane and Ray McMillian. If you have 56 seconds to spare, Savage Henry also threw every ounce of the A/V expertise into the commercial below.
Be there. Or go bowling.
-Andrew Goff
The Lowdown Fun Committee
Godlin Gets Behind
Events
Movie Showtimes
Broadway Cinema
3 DAYS TO KILL: 12:35, 3:50, 6:40, 9:10
ABOUT LAST NIGHT: 1:40, 4:10, 6:45, 9:20
ENDLESS LOVE: 12:30, 3:10, 5:45, 8:25
FROZEN 2D: 12:10, 5:20
I FRANKENSTEIN 2D: 9:25
LEGO MOVIE 2D: 11:55, 1:00, 2:30, 3:55, 5:05, 7:40
LEGO MOVIE 3D: 12:00, 6:20
LONE SURVIVOR: 2:25, 5:15, 8:10
MONUMENTS MEN: 12:05, 3:00, 5:55, 8:50
PHILOMENA: 2:45, 8:00
POMPEII 2D: 1:15, 6:30
POMPEII 3D: 3:40, 9:00
RIDE ALONG: 2:20, 4:45, 7:10, 9:35
ROBOCOP: 12:10, 2:55, 5:50, 8:40
WINTER S TALE: 12:15, 3:05, 6:05, 8:55
Mill Creek Cinema
3 DAYS TO KILL: 3:10, 6:00, 8:50
ENDLESS LOVE: 4:10, 6:50, 9:25
FROZEN 2D: 3:00
LEGO MOVIE 2D: 4:05, 6:40
LONE SURVIVOR: 5:40, 8:30
MONUMENTS MEN: 3:20, 6:10, 9:00
POMPEII 2D: 6:30
POMPEII 3D: 3:50, 9:10
RIDE ALONG: 9:15
ROBOCOP: 3:05, 5:55, 8:45
WINTER S TALE: 2:55, 5:45, 8:35
Minor Theatre
3 DAYS TO KILL: 3:50, 6:30, 9:10
HER: 6:10
PHILOMENA: 3:35, 6:00, 8:25
WINTER S TALE: 3:25, 9:00