Every Good Thing Happening in Humboldt Friday Night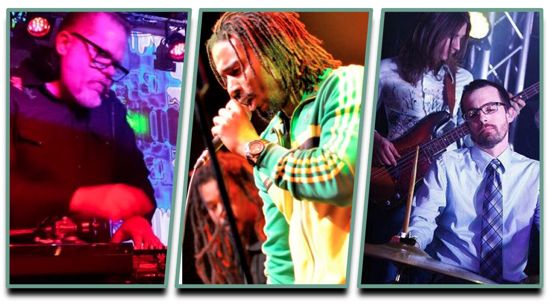 Hmm. Wow. Pertaining to this Humboldt Friday, we would like to highlight the sentiments of LoCO Fun Committee member Jessica McGuinty below since it matches ours exactly:
"Ok, ok, I see how it is. It's one of those "We're trying to show off to those people who say there's nothing to do here" nights, is it? Jeez, Humboldt. Why you gotta cram everything into one night?! Figure it out yourself, my head just exploded." -JM
Yes. There is too much good here. Just to briefly highlight a few of 'em:
Local heavy funk brigade Motherlode are releasing their first album titled All in Good Time at an event at the Arcata Playhouse. For more info than we have space for here, the NCJ's J-Sav scored a nice interview with 'lode drummer Pete Ciotti that you can click to here.
At least a few people who played music with Bob Marley will be on the Van Duzer Theatre stage tonight as part of the 2014 version of The Wailers. Fear not, if you like Bob's songs. No joke, the group is playing every song from the 1984 compilation Legend. They promise. Way to know your audience.
Humboldt Brews temperatures will increase to equator-ish levels thanks to the return of Soul Night. Look for a special set from Arcata's own DJ Red, who is celebrating his 30th year behind the turntables. His soul is older than yours. Listen up.
Oodles more Friday night human clusters for those not afraid to scroll the Lowdown below. Too many, we reckon.
-Andrew Goff
The Lowdown Fun Committee
Andy Approves
Events
Making God Laugh
Redwood Curtain Theatre / 8 p.m. / $15
A family comedy that takes place in four scenes, each ten years apart, set at various holidays. Starting in 1980, the kids – a priest, an aspiring actress, and a former star football player – all return home, where we learn of their plans and dreams as they embark on their adult lives.
View Comments
The Wailers
Van Duzer Theater / 8 p.m. / $22 / $5 HSU students
On the 30th anniversary of its release in 1984, Bob Marley's band will be touring the US in 2014, performing the iconic album Legend in its entirety.
826-3928 / Web site / View Comments
Movie Showtimes
Broadway Cinema
3 DAYS TO KILL: 12:35, 3:50, 6:40, 9:10
ABOUT LAST NIGHT: 1:40, 4:10, 6:45, 9:20
ENDLESS LOVE: 12:30, 3:10, 5:45, 8:25
FROZEN 2D: 12:10, 5:20
I FRANKENSTEIN 2D: 9:25
LEGO MOVIE 2D: 11:55, 1:00, 2:30, 3:55, 5:05, 7:40
LEGO MOVIE 3D: 12:00, 6:20
LONE SURVIVOR: 2:25, 5:15, 8:10
MONUMENTS MEN: 12:05, 3:00, 5:55, 8:50
PHILOMENA: 2:45, 8:00
POMPEII 2D: 1:15, 6:30
POMPEII 3D: 3:40, 9:00
RIDE ALONG: 2:20, 4:45, 7:10, 9:35
ROBOCOP: 12:10, 2:55, 5:50, 8:40
WINTER S TALE: 12:15, 3:05, 6:05, 8:55
Mill Creek Cinema
3 DAYS TO KILL: 12:20, 3:10, 6:00, 8:50
ENDLESS LOVE: 1:35, 4:10, 6:50, 9:25
FROZEN 2D: 12:15, 3:00
LEGO MOVIE 2D: 1:30, 4:05, 6:40
LONE SURVIVOR: 5:40, 8:30
MONUMENTS MEN: 12:30, 3:20, 6:10, 9:00
POMPEII 2D: 1:10, 6:30
POMPEII 3D: 3:50, 9:10
RIDE ALONG: 9:15
ROBOCOP: 12:10, 3:05, 5:55, 8:45
WINTER S TALE: 12:05, 2:55, 5:45, 8:35
Minor Theatre
3 DAYS TO KILL: 3:50, 6:30, 9:10
HER: 6:10
PHILOMENA: 3:35, 6:00, 8:25
WINTER S TALE: 3:25, 9:00