Please Bring Agitated Mountain Lions to HumBrews Tonight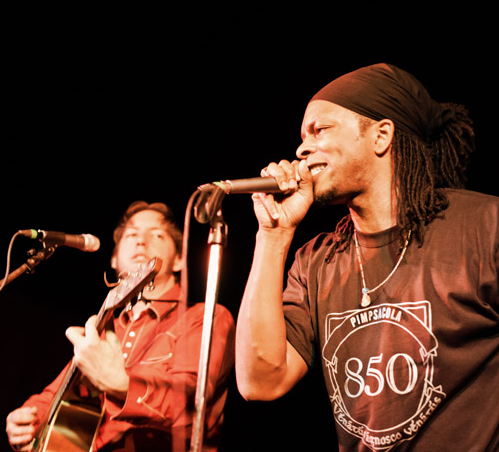 If good television matters to you and you also pay for cable/know how to manipulate the internet, you have likely stumbled upon the exploits of US Marshal Raylan Givens as chronicled in the FX dramatic series Justified. And if you do in fact fall in that category, then your ears have without a doubt absorbed the hybrid rap/bluegrass sounds of the group Gangstagrass, whose song "Long Hard Times to Come" serves as the show's theme (see above).
That sounds familiar, yes? Right. We mention this in Lowdown land, of course, because the Emmy-nominated band will roll into Humboldt Brews Monday night to test your endurance for their experimental genre.
But their basic cable fame is only the tip of the iceberg, folks. As though marrying the musical stylings of Bed-Stuy and Appalachia weren't impressive enough, the group has also perfected another unique skill they don't shy from boasting about. Please respect the following passage that kicks off their promo material: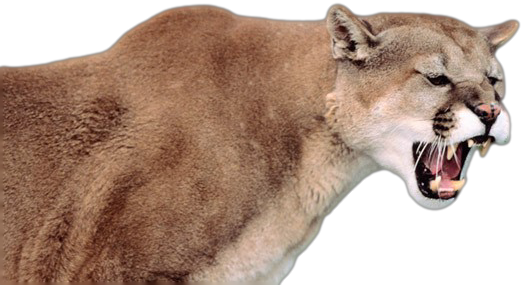 "There are only three bands that can tame a mountain lion just by playing. Gangstagrass is one of them. Gangstagrass is also the other two of them."
-Gangstagrass
What an opportunity, Humboldt! Please bring all your agitated pet mountain lions to HumBrews tonight. Gangstagrass will make 'em civil.
-Andrew Goff
Events
Devlan James Band
The Jam / 9 p.m. / 21+
"Devlan James is a Seattle based songwriter and musician. He lives on a houseboat and fantasizes about living in sunny weather when not playing his guitar." James will play on KHUM around 1 p.m.
822-4766 / Web site / View Comments
Gangstagrass
Humboldt Brews / 9 p.m. / $15 / 21+
"Banjos and rappers shouldn't sound this good together. But they do. There are only three bands that can tame a mountain lion just by playing. Gangstagrass is one of them. Gangstagrass is also the other two of them." - Gangstagrass promo material.
826-2739 / Web site / View Comments
Movie Showtimes
Broadway Cinema
AUGUST: OSAGE COUNTY: 12:10, 3:05, 6:00, 8:55
FROZEN 2D: 1:30
FROZEN SING A LONG: 4:05
I FRANKENSTEIN 2D: 4:55, 9:40
I FRANKENSTEIN 3D: 2:35, 7:20
JACK RYAN: SHADOW RECRUIT: 6:40, 9:15
LABOR DAY: 12:35, 3:15, 5:55, 8:35
LEGO MOVIE 2D: 11:55, 12:55, 2:30, 5:05, 6:05, 7:40
LEGO MOVIE 3D: 12:00, 3:30, 8:40
LONE SURVIVOR: 12:20, 3:10, 6:10, 9:00
MONUMENTS MEN: 12:05, 3:00, 5:55, 8:50
NUT JOB 2D: 12:30, 2:50, 5:15
RIDE ALONG: 1:55, 4:25, 6:55, 9:25
THAT AWKWARD MOMENT: 2:15, 4:40, 7:05, 9:30
VAMPIRE ACADEMY: 1:10, 3:50, 6:30, 9:10
WOLF OF WALL STREET: 7:30
Mill Creek Cinema
FROZEN 2D: 3:15
JACK RYAN: SHADOW RECRUIT: 5:50, 8:30
LEGO MOVIE 2D: 2:55, 5:30
LEGO MOVIE 3D: 8:00
LONE SURVIVOR: 3:05, 6:00, 8:50
MONUMENTS MEN: 3:10, 6:05, 9:00
NUT JOB 2D: 3:30, 5:45
RIDE ALONG: 4:15, 6:45, 9:15
THAT AWKWARD MOMENT: 4:45, 7:10, 9:30
VAMPIRE ACADEMY: 3:50, 6:30, 9:10
WOLF OF WALL STREET: 8:00
Minor Theatre
HER: 3:10, 6:00, 8:50
LABOR DAY: 3:50, 6:30, 9:10
PHILOMENA: 3:25, 5:50, 8:15