Funny, Humboldt
Thursday night, comedy megastar and one-time "Garth" Dana Carvey will take the stage at the Van Duzer Theatre -- be sure to check out his appearance with KSLG's Myles Cochrane from this morning here. But if you think that is the only funny going down in town, well, you don't know S.H.I.T.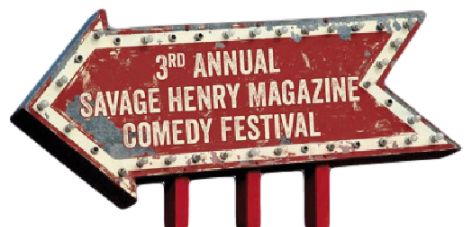 For the next three days, the absolute number of wiseasses within Humboldt's borders is set to rise sharply thanks to the return of Savage Henry Independent Times' Comedy Festival. Let the Lowdown assure you one thing: This is way more yuks than you can handle, of for no other reason than that it would be physically impossible to attend every standup show stretching across 11 local venues. Try. We dare you.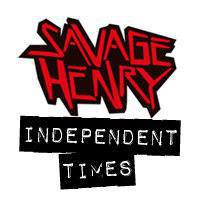 Here's how it works: Festival-goers can purchase a $25 wristband granting them access to any of this weekend's out-of-town comedian-heavy shows, or you can pick and choose the ones that look the best for slightly less cash — take the grand finale showcase which closes the fest at the Arcata Theatre Lounge on Saturday, for example.
If you do plan to wander this thing, make sure to refer to your Lowdown which seems to be the only place online that conveniently lists complete venue and performer schedules for Thursday, Friday and Saturday. For further preview, listen to Eric Black's KMUD piece featured below.
Now go laugh, HumCo.
—Andrew Goff
Events
Dana Carvey
Van Duzer Theater / 8 p.m. / $65 / $25 HSU students
"One of the most beloved Saturday Night Live cast members from the acclaimed show's golden era, actor/comedian Dana Carvey brings his remarkable talent for sketch comedy and uncanny comedic impersonations to the CenterArts stage."
826-3928 / Web site / View Comments
Movie Showtimes
Broadway Cinema
DAWN OF THE PLANET OF THE APES 2D: 2:20, 7:40
EXPENDABLES 3: 12:10, 3:05, 6:00, 8:55
GIVER: 12:45, 3:15, 5:40, 8:10
GUARDIANS OF THE GALAXY 2D: 3:10, 9:00
GUARDIANS OF THE GALAXY 3D: 12:15, 6:05
HUNDRED-FOOT JOURNEY: 12:05, 2:55, 5:45, 8:35
IF I STAY: 12:10, 2:50, 5:30, 8:05
INTO THE STORM: 12:00, 5:20
LET S BE COPS: 1:40, 4:15, 6:50, 9:30
LUCY: 2:30, 4:50, 7:15, 9:40
NOVEMBER MAN: 12:50, 3:35, 6:20, 9:05
SIN CITY: A DAME TO KILL FOR 2D: 4:00, 9:20
SIN CITY: A DAME TO KILL FOR 3D: 1:20, 6:40
TEENAGE MUTANT NINJA TURTLES 2D: 11:55, 1:15, 3:45, 6:15, 8:45
WHEN THE GAME STANDS TALL: 12:40, 3:30, 6:20, 6:25, 9:10, 9:15
Mill Creek Cinema
EXPENDABLES 3: 2:55, 8:15
GIVER: 5:45
GUARDIANS OF THE GALAXY 2D: 6:05, 9:00
GUARDIANS OF THE GALAXY 3D: 3:15
IF I STAY: 3:25, 5:55, 8:30
LET S BE COPS: 4:15, 6:50, 9:25
NOVEMBER MAN: 3:10, 6:00, 8:45
SIN CITY: A DAME TO KILL FOR 2D: 6:35
SIN CITY: A DAME TO KILL FOR 3D: 3:55, 9:15
TEENAGE MUTANT NINJA TURTLES 2D: 3:50, 6:25, 8:55
WHEN THE GAME STANDS TALL: 3:35, 6:20, 9:10
Minor Theatre
BOYHOOD: 4:25, 8:00
HUNDRED-FOOT JOURNEY: 3:25, 6:15, 9:00
MAGIC IN THE MOONLIGHT: 4:10, 6:40, 9:10