Calling All Local Bands That Rock and Can Follow Directions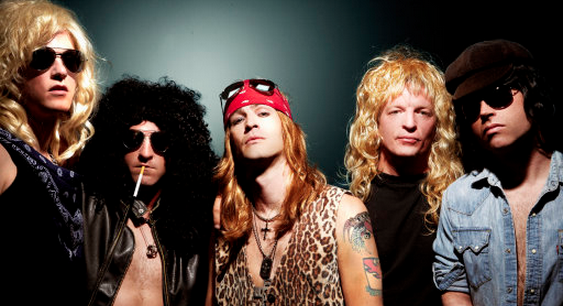 Calling all local rock bands with at least enough chops to muddle through "Born to Be Wild." Your participation is required.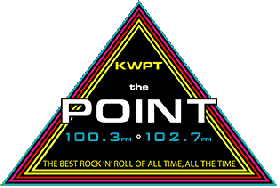 Local stewards of oldies but goodies KWPT The Point is again gearing up to hold their annual Classic Cover Contest, a grueling, multi-round, on-air competition giving local bands the opportunity at prizes and small town fame for paying homage to the most celebrated rock 'n' roll of all time.
For extensive details on how this works, direct your peepers this way. But essentially you record a song. Then it gets played on the air in competition with other songs. There's a complicated bracket system. In the end the top three bands play a show at HumBrews on Nov. 7 where a champion is crowned. Long live rock.
So, can your band produce a halfway decent recording of "China Grove"? Yes? By golly, you're almost there! Now all you need to email DJ Carole Ann at carolemorgal@gmail.com or ring her up at 786-5978. You can do this. Just be better than the guys in the video below.
Also, it's Monday. Cool lookin' hip-hop-ish brass band playing at the Jam tonight. Other options in your Lowdown below.
--Andrew Goff
The Lowdown Fun Committee
Godlin Gets Behind
Events
PitchBlak Brass Band
The Jam / 8:30 p.m. / $8 / 21+
"PitchBlak Brass Band is a Brooklyn-based 10-piece band whose style and sound represents hip-hop from the 1980s to present day. A collective of young musicians, composers and artists, PitchBlak embodies the contemporary and vibrant undercurrents of New York City."
822-4766 / Web site / View Comments
Movie Showtimes
Broadway Cinema
DAWN OF THE PLANET OF THE APES 2D: 2:20, 7:40
EXPENDABLES 3: 12:10, 3:05, 6:00, 8:55
GIVER: 12:50, 3:15, 5:40, 8:10
GUARDIANS OF THE GALAXY 2D: 3:10, 9:00
GUARDIANS OF THE GALAXY 3D: 12:15, 6:05
HUNDRED-FOOT JOURNEY: 12:05, 2:55, 5:45, 8:35
IF I STAY: 12:10, 2:50, 5:30, 8:05
INTO THE STORM: 12:00, 5:20
LET S BE COPS: 1:40, 4:15, 6:50, 9:30
LUCY: 2:30, 4:50, 7:15, 9:40
SIN CITY: A DAME TO KILL FOR 2D: 4:00, 9:20
SIN CITY: A DAME TO KILL FOR 3D: 1:20, 6:40
TEENAGE MUTANT NINJA TURTLES 2D: 11:55, 1:15, 3:45, 6:15, 8:45
WHAT IF: 2:05, 4:35, 7:05, 9:35
WHEN THE GAME STANDS TALL: 12:40, 3:30, 6:20, 9:10
Mill Creek Cinema
EXPENDABLES 3: 2:55, 5:50, 8:45
GIVER: 3:10, 5:35, 8:05
GUARDIANS OF THE GALAXY 2D: 6:10, 9:00
GUARDIANS OF THE GALAXY 3D: 3:15
IF I STAY: 3:25, 6:00, 8:35
LET S BE COPS: 4:15, 6:50, 9:25
SIN CITY: A DAME TO KILL FOR 2D: 6:35
SIN CITY: A DAME TO KILL FOR 3D: 3:55, 9:15
TEENAGE MUTANT NINJA TURTLES 2D: 3:50, 6:25, 8:55
WHEN THE GAME STANDS TALL: 3:30, 6:20, 9:10
Minor Theatre
BOYHOOD: 4:25, 8:00
HUNDRED-FOOT JOURNEY: 3:25, 6:15, 9:00
MAGIC IN THE MOONLIGHT: 4:10, 6:40, 9:10