Lowdown: Where Monday's Bands Are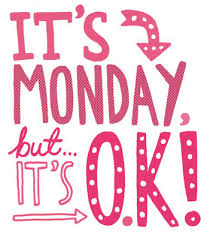 Actually, you ain't lookin' so shabby this week, Monday. In both Eureka and Arcata, you are offering options to the live music-craving, bar-goin' public. Bless you this once, oft-loathed first day of the work week. You do us solid.
So Humboldt, scroll your Monday Lowdown below for a surprising amount of out-of-town bands rolling through The Shanty, Siren's Song Tavern and Jambalaya. Ze honk and ze tonk will be quite thick at HumBrews where, straight out of the collapsed auto factory-landscape of Flint, Whitey Ford and the 78s, will be distributing country songs for the drinking downtrodden. Get a taste for the level of twang you can expect in the clip below for the '78s song "Hold Her When She Cries."
Yay, Monday.
--Andrew Goff
The Lowdown Fun Committee
Godlin Gets Behind
Events
Movie Showtimes
Broadway Cinema
DAWN OF THE PLANET OF THE APES 2D: 12:05, 3:00, 6:00, 9:00
GET ON UP: 1:55, 5:10, 8:20
GUARDIANS OF THE GALAXY 2D: 12:40, 3:35, 6:30, 9:25
GUARDIANS OF THE GALAXY 3D: 11:50, 2:40, 5:35, 8:30
HERCULES 2D: 2:20, 4:40, 7:05, 9:30
HOW TO TRAIN YOUR DRAGON 2 2D: 1:05, 3:45
HUNDRED-FOOT JOURNEY: 12:00, 2:55, 5:50, 8:40
INTO THE STORM: 12:00, 2:15, 4:35, 7:00, 9:20
LUCY: 12:20, 2:30, 4:50, 7:15, 9:40
PLANES: FIRE AND RESCUE 2D: 12:05, 2:25
PURGE: ANARCHY: 6:15, 8:45
STEP UP ALL IN 2D: 3:55, 9:15
STEP UP ALL IN 3D: 1:15, 6:35
TEENAGE MUTANT NINJA TURTLES 2D: 11:55, 2:45, 6:20
TEENAGE MUTANT NINJA TURTLES 3D: 12:10, 8:55
TRANSFORMERS: AGE OF EXTINCTION 2D: 4:45, 8:10
Mill Creek Cinema
DAWN OF THE PLANET OF THE APES 2D: 12:05, 3:00, 6:00, 8:55
GET ON UP: 1:55, 5:15, 8:30
GUARDIANS OF THE GALAXY 2D: 12:30, 2:40, 3:20, 6:15, 8:20, 9:10
GUARDIANS OF THE GALAXY 3D: 11:50, 5:30
HUNDRED-FOOT JOURNEY: 11:55, 2:50, 5:45, 8:40
INTO THE STORM: 12:00, 2:20, 4:40, 7:00, 9:20
LUCY: 12:15, 2:30, 4:50, 7:10, 9:30
TEENAGE MUTANT NINJA TURTLES 2D: 3:50, 6:25
TEENAGE MUTANT NINJA TURTLES 3D: 1:15, 9:00
Minor Theatre
GUARDIANS OF THE GALAXY 2D: 3:20, 6:10, 9:00
HUNDRED-FOOT JOURNEY: 3:40, 6:25, 9:10
MOST WANTED MAN: 3:05, 5:50, 8:35