Monday, Aug. 4, 2014's Lowdown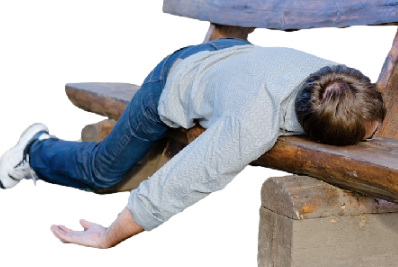 Yes, you have dirt lodged under your various digit nails. Sure, rare and exotic species of algae are multiplying in your dreadlocks. Of course your lobsterfied skin makes it difficult to move. You are a true Reggae warrior. Jah bless.
But just because you're barely human doesn't mean the party has to end. Completely different sounds await you Monday night at The Palm Lounge in Eureka, pilgrim, where high-energy, driving Alabama bluegrass blitzkrieg The Pine Hill Haints will make feet tap 'til they're bloody stumps. (Get a taste of PHH in the clip below.) Local synthy B-movie soundtrack The Monster Women fill out the night. (All-girl surf rock trio Bombón was originally scheduled but sadly had to cancel.)
Reggae, schmeggae. More Monday night distractions in your Lowdown listings below.
—Andrew Goff
The Lowdown Fun Committee
Andy Approves
Events
Movie Showtimes
Broadway Cinema
22 JUMP STREET: 9:20
AMERICA: 3:50, 8:50
AND SO IT GOES: 1:20, 6:25
DAWN OF THE PLANET OF THE APES 2D: 12:00, 6:00, 9:00
DAWN OF THE PLANET OF THE APES 3D: 2:55
GET ON UP: 11:55, 3:00, 6:05, 9:15
GUARDIANS OF THE GALAXY 2D: 12:40, 3:35, 6:30, 9:25
GUARDIANS OF THE GALAXY 3D: 11:50, 2:40, 5:35, 8:30
HERCULES 2D: 4:00, 9:10
HERCULES 3D: 1:25, 6:35
HOW TO TRAIN YOUR DRAGON 2 2D: 1:10, 3:45
LUCY: 12:10, 2:30, 4:50, 7:15, 9:40
MALEFICENT 2D: 12:15, 2:45
PLANES: FIRE AND RESCUE 2D: 12:05, 2:25, 4:45, 7:00
PURGE: ANARCHY: 1:55, 4:30, 7:05, 9:40
SEX TAPE: 2:05, 4:35, 7:10, 9:30
TAMMY: 6:15, 8:45
TRANSFORMERS: AGE OF EXTINCTION 2D: 5:10, 8:35
Mill Creek Cinema
AND SO IT GOES: 1:50, 6:55
DAWN OF THE PLANET OF THE APES 2D: 12:00, 3:00, 6:00, 9:00
GET ON UP: 1:55, 5:15, 8:25
GUARDIANS OF THE GALAXY 2D: 12:30, 3:20, 6:15, 9:10
GUARDIANS OF THE GALAXY 3D: 11:50, 2:40, 5:30, 8:20
HERCULES 2D: 3:30, 8:35
HERCULES 3D: 1:00, 6:05
LUCY: 12:10, 2:30, 4:50, 7:10, 9:30
PLANES: FIRE AND RESCUE 2D: 11:55, 2:05, 4:15, 6:30, 8:40
PURGE: ANARCHY: 4:20, 9:20
Minor Theatre
GUARDIANS OF THE GALAXY 2D: 3:20, 6:10, 9:00
MOST WANTED MAN: 3:05, 5:50, 8:35
WISH I WAS HERE: 3:50, 6:30, 9:10