Lowdown: Humboldt's 'Classic' Friday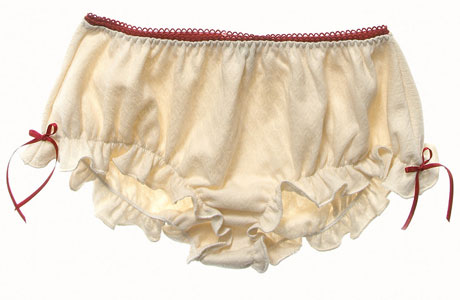 Friday night, the Humboldt Crabs will pinch-dismember their final opponents of the season when they take on the Novato Knicks in the first of three games taking place throughout their last weekend of the 2014 season. As we know, "knicks" is short for "knickers," a term used for old-timey ladies' undergarments, so tonight should be a real treat!
Another reason this evening's game will delight you is that LoCO's classic rockin' colleagues at KWPT The Point are the sponsors of tonight's game. Your homework: Wear your favorite concert T-shirt and you could win a hat or something. \m/
If you want to keep on rockin' late into the night, note that Humboldt's Deadheads will be convening at HumBrews to celebrate what would have been Jerry Garcia's 72nd birthday. One of the better local Dead cover bands The Miracle Show will keep the proceedings truckin'.
Other Friday options in your Lowdown listings below.
—Andrew Goff
The Lowdown Fun Committee
Andy Approves
Events
Movie Showtimes
Broadway Cinema
22 JUMP STREET: 9:20
AMERICA: 3:50, 8:50
AND SO IT GOES: 1:20, 6:25
DAWN OF THE PLANET OF THE APES 2D: 12:00, 6:00, 9:00
DAWN OF THE PLANET OF THE APES 3D: 2:55
GET ON UP: 11:55, 3:00, 6:05, 9:15
GUARDIANS OF THE GALAXY 2D: 12:40, 3:35, 6:30, 9:25
GUARDIANS OF THE GALAXY 3D: 11:50, 2:40, 5:35, 8:30
HERCULES 2D: 4:00, 9:10
HERCULES 3D: 1:25, 6:35
HOW TO TRAIN YOUR DRAGON 2 2D: 1:10, 3:45
LUCY: 12:10, 2:30, 4:50, 7:15, 9:40
MALEFICENT 2D: 12:15, 2:45
PLANES: FIRE AND RESCUE 2D: 12:05, 2:25, 4:45, 7:00
PURGE: ANARCHY: 1:55, 4:30, 7:05, 9:40
SEX TAPE: 2:05, 4:35, 7:10, 9:30
TAMMY: 6:15, 8:45
TRANSFORMERS: AGE OF EXTINCTION 2D: 5:10, 8:35
Mill Creek Cinema
AND SO IT GOES: 1:50, 6:55
DAWN OF THE PLANET OF THE APES 2D: 12:00, 3:00, 6:00, 9:00
GET ON UP: 1:55, 5:15, 8:25
GUARDIANS OF THE GALAXY 2D: 12:30, 3:20, 6:15, 9:10
GUARDIANS OF THE GALAXY 3D: 11:50, 2:40, 5:30, 8:20
HERCULES 2D: 3:30, 8:35
HERCULES 3D: 1:00, 6:05
LUCY: 12:10, 2:30, 4:50, 7:10, 9:30
PLANES: FIRE AND RESCUE 2D: 11:55, 2:05, 4:15, 6:30, 8:40
PURGE: ANARCHY: 4:20, 9:20
Minor Theatre
GUARDIANS OF THE GALAXY 2D: 12:30, 3:20, 6:10, 9:00
MOST WANTED MAN: 12:20, 3:05, 5:50, 8:35
WISH I WAS HERE: 1:10, 3:50, 6:30, 9:10