Monday, April 28, 2014's Lowdown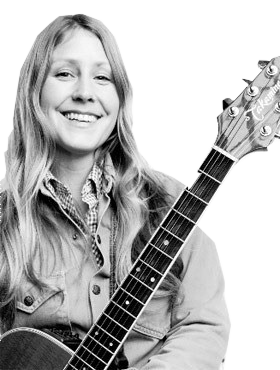 In an effort to let Humboldt recover from Saturday's Homebrew Fest and Sunday's Spam gorge, we're keeping Monday pretty low-key this week.
But if you're a psycho that still needs to get out for some reason at least the Arcata Playhouse offers soothing atmosphere in the form of Zoe Muth and the Lost High Rollers. The combination of the group's restrained honky tonk paired with Muth's story-songwriting led the Seattle Weekly to dub the band's frontwoman "our own Emmylou." You can decide how deserving she is of that title in the clip below.
Also, we're staring down the barrel of the month of May, so you might want to take a gander at the Lowdown Lookahead to plan your future fun in a more informed fashion. Just an idea. We won't put a cannon to your head or anything.
--Andrew Goff
Events
Movie Showtimes
Broadway Cinema
BEARS: 12:00, 2:15, 4:25, 6:35, 8:45
BRICK MANSIONS: 1:55, 4:30, 6:55, 9:20
CAPTAIN AMERICA: THE WINTER SOLDIER 2D: 11:50, 2:50, 5:55, 9:00
DIVERGENT: 2:35, 8:25
DRAFT DAY: 12:05, 5:45
GOD S NOT DEAD: 12:35, 6:05
GRAND BUDAPEST HOTEL: 1:45, 4:20, 6:50, 9:25
HAUNTED HOUSE 2: 12:30, 2:45, 5:10, 7:25, 9:40
HEAVEN IS FOR REAL: 12:40, 3:20, 6:00, 8:35
OCULUS: 3:25, 8:50
OTHER WOMAN: 12:45, 3:30, 6:20, 9:05
QUIET ONES: 2:05, 4:35, 7:05, 9:35
RIO 2 2D: 12:15, 2:55, 5:35, 8:10
TRANSCENDENCE: 12:25, 3:15, 6:15, 9:10
Mill Creek Cinema
BEARS: 4:25, 6:35, 8:40
BRICK MANSIONS: 4:50, 7:10, 9:30
CAPTAIN AMERICA: THE WINTER SOLDIER 2D: 6:00, 9:00
CAPTAIN AMERICA: THE WINTER SOLDIER 3D: 3:00
HAUNTED HOUSE 2: 4:55, 7:15, 9:35
HEAVEN IS FOR REAL: 3:20, 5:55, 8:30
OTHER WOMAN: 3:35, 6:20, 9:05
RIO 2 2D: 3:10, 5:45, 8:20
TRANSCENDENCE: 3:40, 6:30, 9:20
Minor Theatre
CAPTAIN AMERICA: THE WINTER SOLDIER 2D: 5:45, 8:50
GRAND BUDAPEST HOTEL: 4:10, 6:40, 9:10
TRANSCENDENCE: 3:25, 6:10, 9:00