Arcata's Funked-Up Monday (VIDEO)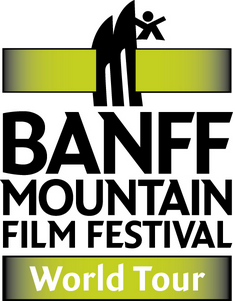 Geez, Humboldt's outdoors-loving adventure-types sure snatched up those tickets to the Banff Mountain Film Festival at the Arcata Theatre Lounge — the annual two-night celebration of people who actually leave the conveniently paved sections of earth is officially sold out. You blew it, slacker.
I guess you'll have to settle for either a) dancing all night at HumBrews to the increased-energy jam/funk provided by New Orleans' own Earphunk (see video above), b) soaking up the wisdom at the Van Duzer Theatre via Arturo Rodriguez, the man who became the second president of the United Farm Workers of America in 1993 after the death of Cesar Chavez (see him on The Colbert Report in the video below), or c) finding joy in one of Humboldt's regular Monday night affairs listed in your Lowdown listings farther down. Happy hunting.
-Andrew Goff
Events
Movie Showtimes
Broadway Cinema
BAD WORDS: 8:40
CAPTAIN AMERICA: THE WINTER SOLDIER 2D: 11:50, 3:00, 6:10, 9:20
CAPTAIN AMERICA: THE WINTER SOLDIER 3D: 11:35, 2:40, 5:45, 8:50
DIVERGENT: 11:40, 2:50, 6:00, 9:10
DRAFT DAY: 12:50, 3:35, 6:20, 9:00
GOD S NOT DEAD: 12:20, 3:05, 5:50, 8:35
GRAND BUDAPEST HOTEL: 1:45, 4:20, 6:55, 9:25
MUPPETS MOST WANTED: 11:45, 2:30
NOAH: 1:55, 5:05, 8:20
OCULUS: 1:30, 4:10, 6:50, 9:30
RAID 2: 2:00, 5:30, 8:55
RIO 2 2D: 12:15, 2:05, 2:55, 4:45, 5:35, 8:10
RIO 2 3D: 11:30, 7:25
SON OF GOD: 5:20
Mill Creek Cinema
CAPTAIN AMERICA: THE WINTER SOLDIER 2D: 2:55, 8:45, 9:20
CAPTAIN AMERICA: THE WINTER SOLDIER 3D: 5:25, 9:20
DIVERGENT: 2:50, 6:00, 9:10
DRAFT DAY: 3:30, 6:15, 9:00
GOD S NOT DEAD: 6:35
MR PEABODY AND SHERMAN 2D: 4:05
NOAH: 2:40, 5:45, 8:50
OCULUS: 4:10, 6:50, 9:30
RIO 2 2D: 4:45, 6:05, 7:25, 9:40
RIO 2 3D: 2:45, 8:30
Minor Theatre
CAPTAIN AMERICA: THE WINTER SOLDIER 2D: 5:45, 8:50
GRAND BUDAPEST HOTEL: 4:10, 6:40, 9:10
LUNCHBOX: 3:40, 6:10, 8:40