Let's Help the Guy That Got Chewed On by the Shark, Mmmkay?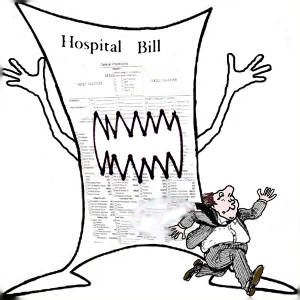 Remember last week when you were surfing and your left thigh got chomped by a Great White while simultaneously you held citizenship in a country that doesn't provide universal health care? Remember?! No, you don't. 'Cuz you are not surfer/CR English teacher Jay Scrivner, whose shark encounter -- as these things tend to do -- garnered worldwide coverage and reinforced the Sharktober meme.
But this is Humboldt and we dig on community. Thus, the fine folk at Humboldt Surfrider are donating all the proceeds from their monthly Ocean Night film screening, Friday at the Arcata Theatre Lounge, to lessening the force of the financial bite inflicted by Scrivner's medical bills. Take that, bite!
And what movie will Surfrider be showing Friday night that they've had planned for for months? Oh, it's called Surfing and Sharks and its about ... uh oh.
Other Friday options in your Lowdown below.
-Andrew Goff
The Lowdown Fun Committee
Mike Mandates
Events
Movie Showtimes
Broadway Cinema
CAPTAIN PHILLIPS: 11:55, 2:50, 5:55, 9:00
CLOUDY WITH A CHANCE OF MEATBALLS 2 2D: 12:05, 2:40, 3:45, 5:10, 7:40
CLOUDY WITH A CHANCE OF MEATBALLS 2 3D: 1:25, 6:10
DON JON: 12:00, 2:20, 4:40, 7:05, 9:35
GRAVITY 2D: 2:00, 6:45
GRAVITY 3D: 12:45, 3:10, 4:20, 5:35, 8:00, 9:10
INSIDIOUS CHAPTER 2: 1:10, 3:55, 6:35, 9:20
MACHETE KILLS: 1:30, 4:10, 6:50, 9:30
PRISONERS: 1:15, 4:50, 8:20
RIDDICK: 12:10, 5:45
RUNNER RUNNER: 1:45, 4:05, 6:30, 8:50
RUSH: 12:15, 3:15, 6:15, 9:15
THE FAMILY: 3:00, 8:40
WE RE THE MILLERS: 8:35
Mill Creek Cinema
CAPTAIN PHILLIPS: 2:10, 5:20, 8:30
CLOUDY WITH A CHANCE OF MEATBALLS 2 2D: 1:15, 3:45, 6:15
CLOUDY WITH A CHANCE OF MEATBALLS 2 3D: 8:40
DON JON: 2:00, 4:20, 6:40, 9:00
GRAVITY 2D: 4:40
GRAVITY 3D: 12:00, 2:20, 7:00, 9:20
MACHETE KILLS: 1:10, 3:50, 6:30, 9:10
PRISONERS: 1:30, 4:55, 8:20
RUNNER RUNNER: 12:10, 2:30, 4:50, 7:15, 9:35
RUSH: 12:05, 3:00, 5:55, 8:50
Minor Theatre
CAPTAIN PHILLIPS: 5:35, 8:40
ENOUGH SAID: 4:25, 6:45, 9:10
GRAVITY 2D: 4:40, 7:00, 9:20