Humboldt's Gonna Try Oktoberfest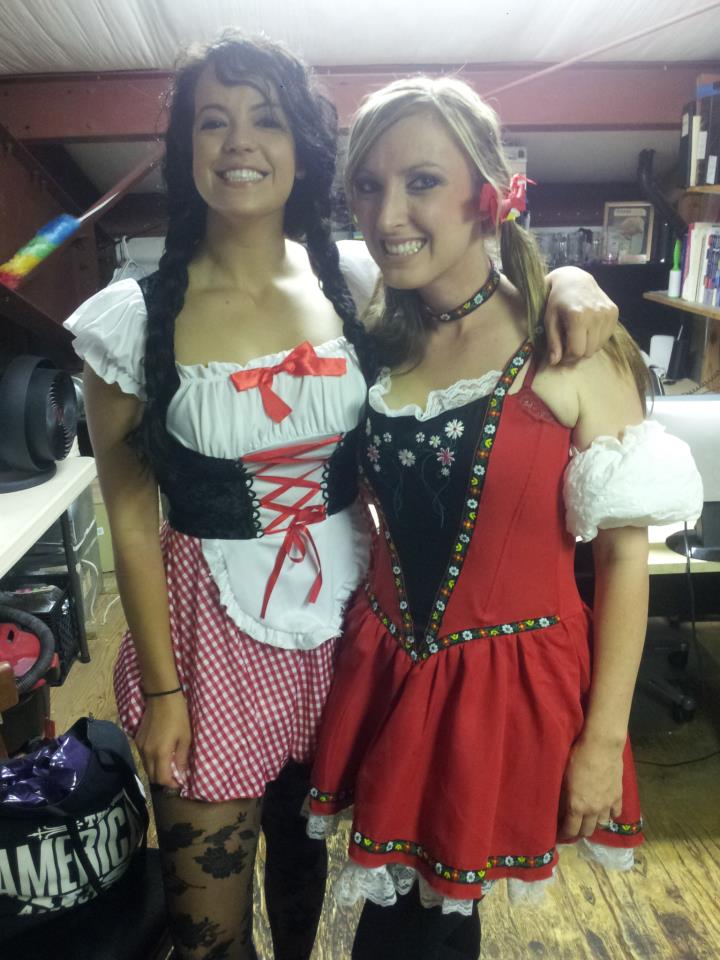 Fact one: Plane tickets to Germany cost a lot of bread. Fact two: The gas to get you to Fortuna costs significantly less. Why do you care? Because Oktoberfest.
Humboldt Beer Week rolls on Friday night with a local, slightly less extravagant homage to the world's largest bender. Eel River Brewery will be serving a special German dinner with music in the beer garden by Guy Smith and the German Band and waitresses in their finest dirndls.
Remember to moderate for Humboldt's big day Saturday (and driving and stuff). Or there's less sudsy events in your Friday Lowdown below.
-AG
Events
Oktoberfest Night
Eel River Brewery / 5-11 p.m. / Free
Chef Dave Bourne has prepared a special German dinner menu, Guy Smith and The German Band take the Beer Garden Stage and beer. Servers and bartenders dressed in authentic Oktoberfest garb.
725-2739 / eelriverbrewingevents@gmail.com / Web site / View Comments
Movie Showtimes
Broadway Cinema
BLUE JASMINE: 6:00, 8:35
CLOUDY WITH A CHANCE OF MEATBALLS 2 2D: 12:05, 2:40, 3:45, 5:10, 7:40
CLOUDY WITH A CHANCE OF MEATBALLS 2 3D: 1:25, 6:10
DESPICABLE ME 2 2D: 1:00, 3:30
DON JON: 12:00, 2:20, 4:40, 7:05, 9:30
GRAVITY 2D: 1:45, 6:35
GRAVITY 3D: 12:45, 3:10, 4:20, 5:35, 8:00, 9:10
INSIDIOUS CHAPTER 2: 1:20, 4:05, 6:50, 9:25
LEE DANIELS THE BUTLER: 11:55, 5:40
PRISONERS: 1:30, 4:55, 8:20
RIDDICK: 2:50, 8:40
RUNNER RUNNER: 2:00, 4:10, 6:45, 9:00
RUSH: 12:15, 3:15, 6:15, 9:15
THE FAMILY: 12:20, 3:00, 5:45, 8:25
WE RE THE MILLERS: 8:50
Mill Creek Cinema
CLOUDY WITH A CHANCE OF MEATBALLS 2 2D: 1:15, 3:45, 6:15
CLOUDY WITH A CHANCE OF MEATBALLS 2 3D: 8:40
DON JON: 2:00, 4:20, 6:40, 9:00
GRAVITY 2D: 4:55
GRAVITY 3D: 12:00, 2:20, 7:00, 9:20
INSIDIOUS CHAPTER 2: 12:35, 3:10, 5:45, 8:20
LEE DANIELS THE BUTLER: 3:30
PRISONERS: 1:40, 5:05, 8:30
RUNNER RUNNER: 12:10, 2:30, 4:40, 7:15, 9:35
RUSH: 12:05, 3:00, 5:55, 8:50
THE FAMILY: 12:50, 6:30
WE RE THE MILLERS: 9:10
Minor Theatre
GRAVITY 2D: 4:40, 7:00, 9:20
PRISONERS: 5:15, 8:30
THANKS FOR SHARING: 4:00, 6:30, 9:00