Wednesday's Lowdown (VIDEO)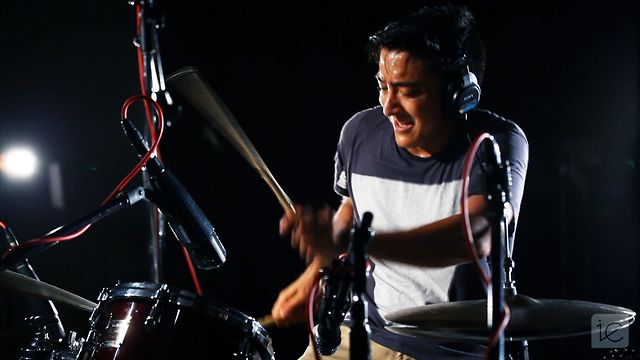 Note: If you want your handprint to forever adorn the Arcata Plaza, you better rush over there before the concrete dries.
Now, if you like your Wednesday nights sweaty, World Famous Productions takes over Jambalaya for a night highlighted by the live instrumentation-aided electronica of Zach Saginaw, known by most as Shigato. The event, part of the Ghostly International Tour, also features sets by Beacon and Nitemoves. A preview? Allow yourself to enter as much of a trance as YouTube vids are able to induce with the aid of the clip below.
-AG
Events
Movie Showtimes
Broadway Cinema
BLUE JASMINE: 1:50, 4:20, 6:50, 9:20
CLOUDY WITH A CHANCE OF MEATBALLS 2 2D: 12:05, 2:40, 5:10, 7:40
CLOUDY WITH A CHANCE OF MEATBALLS 2 3D: 12:55, 3:30, 6:00
DESPICABLE ME 2 2D: 1:10, 3:40
DON JON: 12:00, 2:20, 4:40, 7:05, 9:30
INSIDIOUS CHAPTER 2: 1:20, 4:05, 6:45, 9:25
LEE DANIELS THE BUTLER: 2:10, 5:15, 8:15
PLANES 2D: 1:05, 3:25
PRISONERS: 1:30, 4:55, 8:20
RIDDICK: 12:00, 2:50, 5:45, 8:40
RUSH: 12:15, 3:15, 6:15, 8:25, 9:15
THE FAMILY: 1:00, 3:45, 6:25, 9:10
THIS IS THE END: 5:50, 8:30
WE RE THE MILLERS: 6:10, 8:50
Mill Creek Cinema
CLOUDY WITH A CHANCE OF MEATBALLS 2 2D: 3:45, 6:15
CLOUDY WITH A CHANCE OF MEATBALLS 2 3D: 8:40
DON JON: 4:50, 7:10, 9:35
INSIDIOUS CHAPTER 2: 3:10, 5:45, 8:30
LEE DANIELS THE BUTLER: 5:20, 8:20
PRISONERS: 4:55, 8:25
RUSH: 2:55, 5:50, 8:45
THE FAMILY: 3:30, 6:10, 8:55
WE RE THE MILLERS: 4:10, 6:50, 9:30
Minor Theatre
PRISONERS: 5:20, 8:45
SPECTACULAR NOW: 3:50, 6:10, 8:30
THE FAMILY: 4:10, 6:40, 9:10