Have a LoCO Thanksgiving!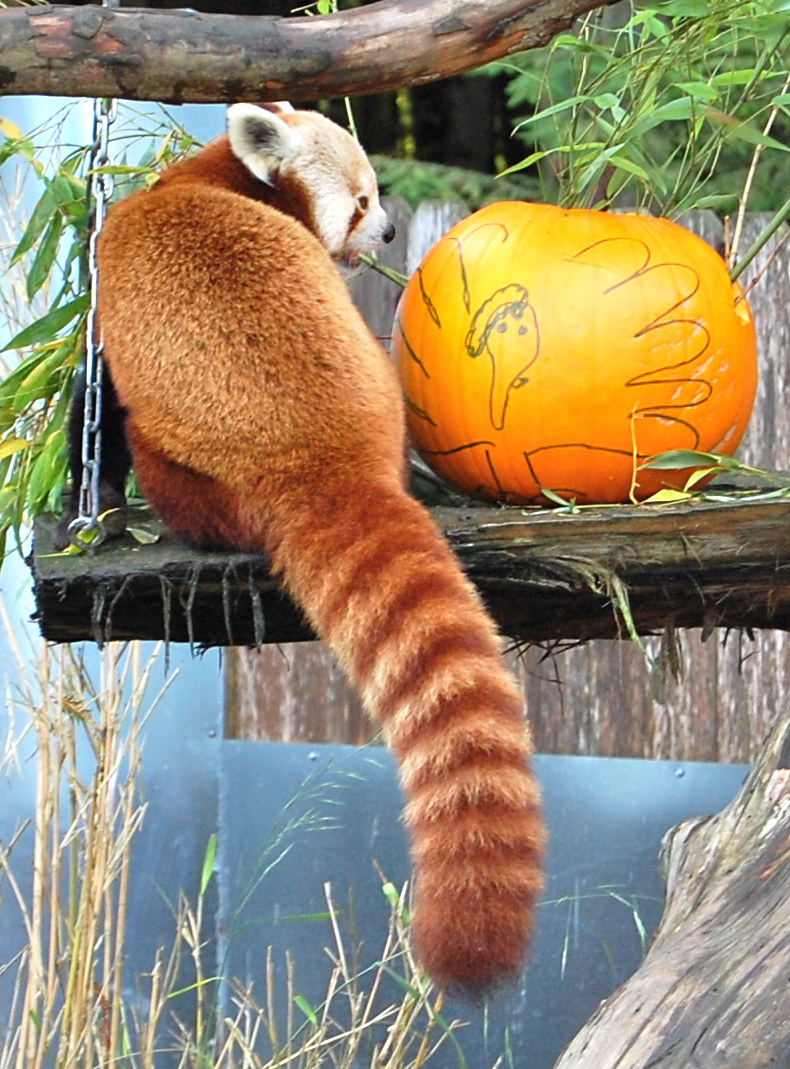 Happy Thanksgiving, HumCo!
Like you, the Lost Coast Outpost is taking the day mostly off -- as you can see below, most local venues are following suit. But there are a few Humboldt Thanksgiving community traditions that still happen, the fuzziest of course being the Sequoia Park Zoo's yearly animal feed. (To be clear, they feed the beasts year round, but not with this much pageantry.)
Also, note that free Thanksgiving dinner can be had at the Arcata Community Center starting at noon courtesy of Luke "'s Joint" Patterson and crew. Eat up, county. We might roll into the office tomorrow.
-Andrew Goff
The Lowdown Fun Committee
Godlin Gets Behind
Events
Movie Showtimes
Broadway Cinema
DALLAS BUYERS CLUB: 12:40, 3:45, 6:30, 9:15
DELIVERY MAN: 12:50, 3:30, 6:15, 8:55
ENDER S GAME: 3:25, 8:40
FREE BIRDS 2D: 12:10, 2:40, 4:55
FROZEN 2D: 11:55, 12:35, 1:10, 2:35, 5:15, 5:55, 7:50
FROZEN 3D: 3:15, 8:30
GRAVITY 3D: 1:05, 6:20
HOMEFRONT: 1:40, 4:15, 6:50, 9:25
HUNGER GAMES: CATCHING FIRE: 12:20, 1:20, 2:20, 3:40, 4:40, 5:40, 7:00, 8:00, 9:00
JACKASS PRESENTS: BAD GRANDPA: 7:15, 9:35
LAST VEGAS: 3:25, 6:10, 8:45
THOR: THE DARK WORLD 2D: 1:05, 3:50, 6:35, 9:20
Mill Creek Cinema
DELIVERY MAN: 12:40, 3:20, 5:55, 8:30
ENDER S GAME: 4:10, 9:10
FREE BIRDS 2D: 11:50, 2:00
FROZEN 2D: 12:00, 12:30, 2:40, 5:20, 5:50, 8:00
FROZEN 3D: 3:10, 8:25
GRAVITY 3D: 6:50
HOMEFRONT: 1:50, 4:20, 6:50, 9:25
HUNGER GAMES: CATCHING FIRE: 11:40, 12:45, 2:45, 4:10, 6:00, 7:30, 9:10
THOR: THE DARK WORLD 2D: 1:00, 3:40, 6:30, 9:15
Minor Theatre
12 YEARS A SLAVE: 12:00, 3:00, 6:00, 9:00
HUNGER GAMES: CATCHING FIRE: 2:05, 5:25, 8:45
THOR: THE DARK WORLD 2D: 1:10, 3:50, 6:30, 9:15