Humboldt is Hungry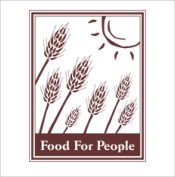 Inevitably, this will be a slow week in Lowdown town since, you know, society thinks you're supposed to only be focusing on getting your turkey on with loved ones and stuff.
OK, sure. Have a blowout Thanksgiving if that is available to you. But do remember that the holidays are an especially depressing time for a significant portion of the population and consider doing something, no matter how small, to lessen the blow to your fellow humans.
Obviously there are more ways you could chip in than we can list here. So in this space we'll just mention that local food bank Food For People is in the midst of their 21st annual Holiday Spirit Food and Fund Drive -- a nice reminder that people are hungry this season, but of course they could use donations all year. Head over to the FFP website to learn more about their operation, current needs and how you can help.
Doing good feels good. Go feel good.
-Andrew Goff
The Lowdown Fun Committee
McGuinty Might
Events
Movie Showtimes
Broadway Cinema
ABOUT TIME: 6:35, 9:20
BEST MAN HOLIDAY: 12:05, 3:00, 5:55, 8:50
CAPTAIN PHILLIPS: 5:20, 8:25
CLOUDY WITH A CHANCE OF MEATBALLS 2 2D: 12:30, 2:55
DALLAS BUYERS CLUB: 12:40, 3:30, 6:20, 9:10
DELIVERY MAN: 12:35, 3:20, 6:00, 8:40
ENDER S GAME: 2:45, 8:15
FREE BIRDS 2D: 11:55, 2:10, 4:25
GRAVITY 3D: 12:10, 2:35, 7:15
HUNGER GAMES: CATCHING FIRE: 12:20, 1:20, 2:20, 3:40, 4:40, 5:40, 7:00, 8:00, 9:00
JACKASS PRESENTS: BAD GRANDPA: 4:55, 9:35
LAST VEGAS: 12:50, 3:25, 6:10, 8:45
THOR: THE DARK WORLD 2D: 12:00, 3:50, 5:30, 9:20
THOR: THE DARK WORLD 3D: 1:00, 6:30
Mill Creek Cinema
DELIVERY MAN: 12:40, 3:20, 5:55, 8:30
ENDER S GAME: 1:15, 4:00, 6:45, 9:30
FREE BIRDS 2D: 12:15, 2:30, 4:45
GRAVITY 3D: 2:30, 7:05, 9:20
HUNGER GAMES: CATCHING FIRE: 12:45, 2:20, 4:10, 5:40, 7:30, 9:00
JACKASS PRESENTS: BAD GRANDPA: 12:10, 7:10, 9:35
LAST VEGAS: 12:55, 3:30, 6:05, 8:40
THOR: THE DARK WORLD 2D: 1:00, 4:30, 6:30, 9:10
THOR: THE DARK WORLD 3D: 3:40
Minor Theatre
12 YEARS A SLAVE: 3:00, 6:00, 9:00
HUNGER GAMES: CATCHING FIRE: 5:30, 8:45
THOR: THE DARK WORLD 2D: 3:50, 6:30, 9:15