You Could Spend the Next Three Nights Drinking Beer With Washington String Bands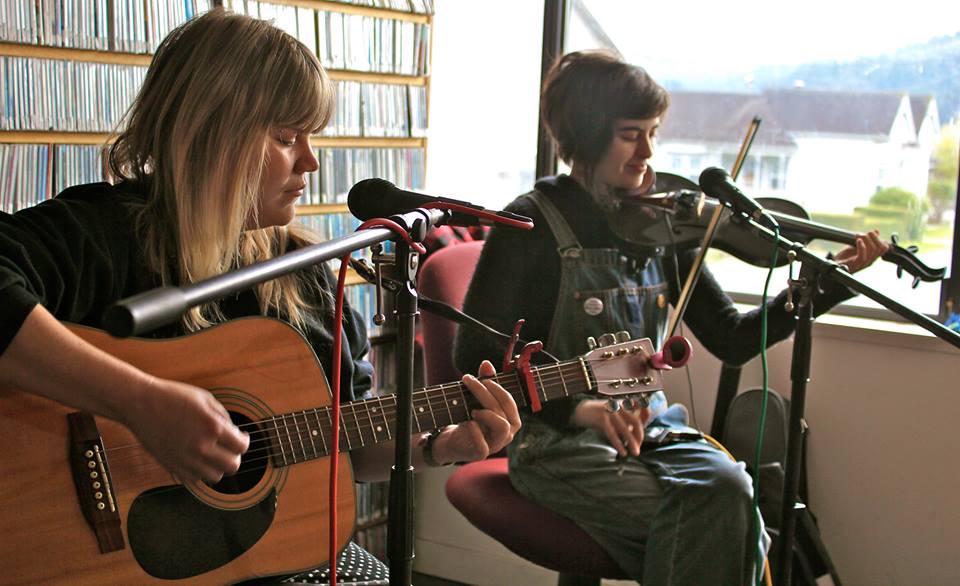 May we interest you in a midweek yeehaw?
Over the next three days, you're going to have to consciously try to not see Washington-based old-timey bands The Gloria Darlings (pictured performing at KHUM above) and The Gin Jars. The "two" groups with interchangeable members will perform Tuesday night at Mad River Brewery, Wednesday at The Siren's Song Tavern and Thursday at Redwood Curtain Brewery.
Listen to both The Gloria Darlings' and The Gin Jars' as they entertain KHUM's Mike Dronkers below.
-AG
The Lowdown Fun Committee
McGuinty Might
Events
Movie Showtimes
Broadway Cinema
ABOUT TIME: 12:10, 3:10, 6:05, 9:05
BEST MAN HOLIDAY: 12:25, 3:20, 6:15, 9:10
CAPTAIN PHILLIPS: 2:00, 5:15, 8:20
CARRIE: 5:05, 9:40
CLOUDY WITH A CHANCE OF MEATBALLS 2 2D: 1:45, 4:10
COUNSELOR: 6:30, 9:00
ENDER S GAME: 12:05, 2:55, 5:45, 8:40
FREE BIRDS 2D: 12:10, 1:05, 3:35, 5:50, 8:10
FRUITVALE STATION: 2:50, 7:30
GRAVITY 2D: 12:00
GRAVITY 3D: 2:15, 4:40, 7:00, 9:20
JACKASS PRESENTS: BAD GRANDPA: 2:20, 4:55, 7:15, 9:35
LAST VEGAS: 12:55, 3:45, 6:20, 8:55
THOR: THE DARK WORLD 2D: 1:10, 3:05, 4:00, 6:45, 8:45, 9:30
THOR: THE DARK WORLD 3D: 12:15, 5:55
Mill Creek Cinema
CAPTAIN PHILLIPS: 5:20, 8:25
ENDER S GAME: 3:35, 6:20, 9:10
FREE BIRDS 2D: 3:10, 7:50
FREE BIRDS 3D: 4:45
GRAVITY 2D: 5:30
GRAVITY 3D: 7:05, 9:20
JACKASS PRESENTS: BAD GRANDPA: 4:50, 7:10, 9:30
LAST VEGAS: 3:30, 6:00, 8:40
THOR: THE DARK WORLD 2D: 3:20, 6:10, 9:00
THOR: THE DARK WORLD 3D: 2:50, 5:40, 8:30
Minor Theatre
12 YEARS A SLAVE: 3:00, 6:00, 9:00
GRAVITY 2D: 4:55, 7:15, 9:30
THOR: THE DARK WORLD 2D: 3:50, 6:30, 9:15