Andrew Bird LIVE on KHUM/LoCO Today
-SCROLL DOWN FOR STREAM-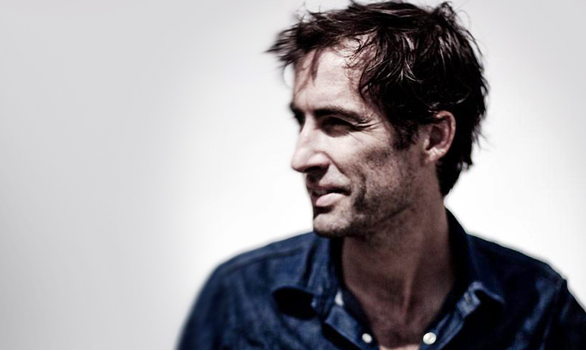 It's a rare day on Humboldt's entertainment calendar where Shaggy, a man with multiple, international number one hits, doesn't carry the most hype. We will refer to such a day as "Monday."
Tonight, multi-instrumentalist/sonic collage-assembler Andrew Bird will excrete too much talent on the Van Duzer Theatre stage, which is all well and good. But what we're especially excited about here in LoCO land is that Mr. Bird will perform a special, intimate concert that will air aurally on KHUM 104.3/104.7 and stream aurally/visually on KHUM and right here on the Lost Coast Outpost round 'bouts 4:30 p.m. (We'll remind you.)
If you are unfamiliar with Bird's aura, this trailer for his documentary/concert film Fever Year (below) may help you discern his vibe.
Anywho, come back this afternoon! We'll hang out -- you, us, Bird. Good times.
-Andrew Goff
- STREAM WILL GO LIVE 4:30 p.m.-ish -
The Lowdown Fun Committee
Godlin Gets Behind
Events
Movie Showtimes
Broadway Cinema
ABOUT TIME: 12:10, 3:10, 6:05, 9:05
BEST MAN HOLIDAY: 12:25, 3:20, 6:15, 9:10
CAPTAIN PHILLIPS: 2:00, 5:15, 8:20
CARRIE: 5:05, 9:40
CLOUDY WITH A CHANCE OF MEATBALLS 2 2D: 1:45, 4:10
COUNSELOR: 6:30, 9:00
ENDER S GAME: 12:05, 2:55, 5:45, 8:40
FREE BIRDS 2D: 12:10, 1:05, 3:35, 5:50, 8:10
FRUITVALE STATION: 2:50, 7:30
GRAVITY 2D: 12:00
GRAVITY 3D: 2:15, 4:40, 7:00, 9:20
JACKASS PRESENTS: BAD GRANDPA: 2:20, 4:55, 7:15, 9:35
LAST VEGAS: 12:55, 3:45, 6:20, 8:55
THOR: THE DARK WORLD 2D: 1:10, 3:05, 4:00, 6:45, 8:45, 9:30
THOR: THE DARK WORLD 3D: 12:15, 5:55
Mill Creek Cinema
CAPTAIN PHILLIPS: 5:20, 8:25
ENDER S GAME: 3:35, 6:20, 9:10
FREE BIRDS 2D: 3:10, 7:50
FREE BIRDS 3D: 4:45
GRAVITY 2D: 5:30
GRAVITY 3D: 7:05, 9:20
JACKASS PRESENTS: BAD GRANDPA: 4:50, 7:10, 9:30
LAST VEGAS: 3:30, 6:00, 8:40
THOR: THE DARK WORLD 2D: 3:20, 6:10, 9:00
THOR: THE DARK WORLD 3D: 2:50, 5:40, 8:30
Minor Theatre
12 YEARS A SLAVE: 3:00, 6:00, 9:00
GRAVITY 2D: 4:55, 7:15, 9:30
THOR: THE DARK WORLD 2D: 3:50, 6:30, 9:15