Monday, Nov. 4, 2013's Lowdown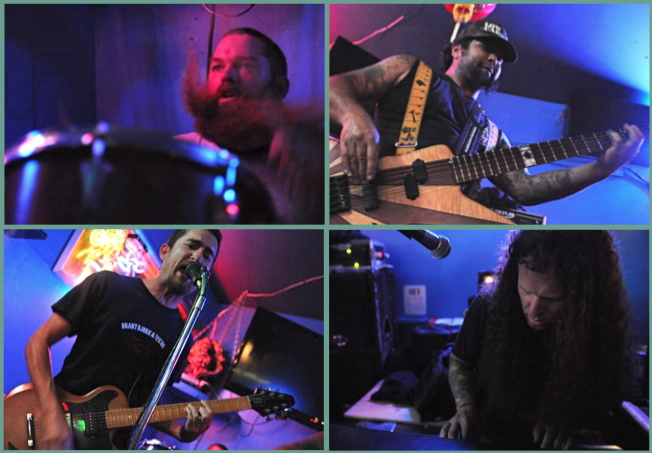 Well, after over a week of Halloween insanity, it looks like Humboldt is, for the most part, finally taking a night off. We at the Lost Coast Outpost give you permission to stay in and watch football or something if you need that.
However, if you just refuse to catch up on sleep, we'll note that two members of the Lowdown Fun Committee below are demanding you praise the Lord Ellis at The Alibi Monday night. That's right, a loud and late night Monday show. Oof. Rally if you can. We'll refer you to this previous LoCO writeup on the band -- who share tonight's "stage" with Brooklyn-based doom/sludge trio Mortals -- where you can hear music off their still fairly new album.
-AG
The Lowdown Fun Committee
Godlin Gets Behind
Events
Movie Showtimes
Broadway Cinema
CAPTAIN PHILLIPS: 2:00, 5:15, 8:20
CARRIE: 2:05, 4:35, 9:40
CLOUDY WITH A CHANCE OF MEATBALLS 2 2D: 1:35, 4:00
COUNSELOR: 1:00, 3:40, 6:20, 9:00
ENDER S GAME: 12:05, 2:55, 5:45, 6:30, 8:40, 9:20
ESCAPE PLAN: 6:55, 9:30
FREE BIRDS 2D: 11:55, 1:10, 3:35, 4:40, 5:55, 8:15
FREE BIRDS 3D: 2:15, 7:05
FRUITVALE STATION: 2:25, 7:25, 9:25
GRAVITY 2D: 4:15
GRAVITY 3D: 1:50, 6:40, 9:05
JACKASS PRESENTS: BAD GRANDPA: 1:15, 2:30, 3:45, 4:50, 6:05, 7:15, 8:30, 9:35
LAST VEGAS: 12:45, 3:25, 6:10, 8:50
WIZARD OF OZ 3D: 12:00, 4:30
Mill Creek Cinema
CAPTAIN PHILLIPS: 5:25, 8:30
CARRIE: 6:40, 9:15
CLOUDY WITH A CHANCE OF MEATBALLS 2 2D: 4:15
COUNSELOR: 3:45, 6:25, 9:05
ENDER S GAME: 3:20, 6:10, 9:00
FREE BIRDS 2D: 3:10, 5:35
FREE BIRDS 3D: 7:55
GRAVITY 2D: 9:20
GRAVITY 3D: 4:35, 7:00
JACKASS PRESENTS: BAD GRANDPA: 4:50, 7:10, 9:30
LAST VEGAS: 3:25, 6:00, 8:40
Minor Theatre
GRAVITY 2D: 4:40, 6:55, 9:10
INEQUALITY FOR ALL: 3:50, 6:05, 8:20
LAST VEGAS: 4:00, 6:30, 9:00