¡Viva el Dia de los Muertos!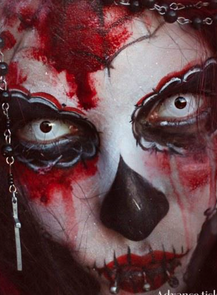 Does Humboldt have to stop dressing up in costumes now that Halloween is over? The members of Va Va Voom Burlesque Vixens answer that question with a resounding "nuh uh" on Saturday night with their annual Dia De Los Muertos Show at Nocturnum. There will be plenty of eye candy as all your beloved favorites -- Blowtorch Bettie, Kitty Cox, Ophelia Cox and Richard Rumblepack, to name a few -- tease and tantalize you.
The costume-wearing isn't limited to the performers. Attendees have the chance to compete in multiple costume contest. So go all out.
Plenty of less titillating options in your Saturday Lowdown below.
-AG
The Lowdown Fun Committee
Andy Approves
Events
Movie Showtimes
Broadway Cinema
CAPTAIN PHILLIPS: 2:00, 5:15, 8:20
CARRIE: 2:05, 4:35, 9:40
CLOUDY WITH A CHANCE OF MEATBALLS 2 2D: 1:35, 4:00
COUNSELOR: 1:00, 3:40, 6:20, 9:00
ENDER S GAME: 12:05, 2:55, 5:45, 6:30, 8:40, 9:20
ESCAPE PLAN: 6:55, 9:30
FREE BIRDS 2D: 11:55, 1:10, 3:35, 4:40, 5:55, 8:15
FREE BIRDS 3D: 2:15, 7:05
FRUITVALE STATION: 2:25, 7:25, 9:25
GRAVITY 2D: 4:15
GRAVITY 3D: 1:50, 6:40, 9:05
JACKASS PRESENTS: BAD GRANDPA: 1:15, 2:30, 3:45, 4:50, 6:05, 7:15, 8:30, 9:35
LAST VEGAS: 12:45, 3:25, 6:10, 8:50
WIZARD OF OZ 3D: 12:00, 4:30