Wednesday, May 22, 2013's Lowdown
Rapper Danny Brown, who stops by the Arcata Theatre Lounge on Wednesday, has seen his national profile skyrocket just in this last month. Not for his music, unfortunately, but for an incident that occurred onstage that has sparked conversation about what defines sexual assault.
During an April 26 concert in Minneapolis, a female audience member briefly performed oral sex on Brown in the middle of a song while onstage. Discussion about whether the act was non-consenual and/or illegal, sexual double standards and masculinity in hip hop have played out across Twitter and in the comment sections of various media/music site. (Listen to the implications of the incident discussed on NPR's Tell Me More.)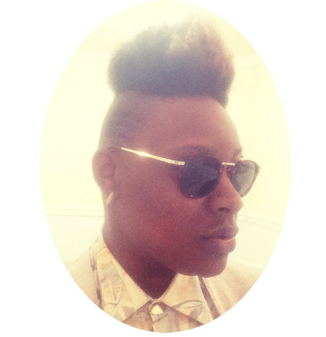 Aside from a few tweets the night of the incident, Brown has continued with his Old and Reckless Tour -- its ATL stop also features hip hop quartet OverDoz and currently Humboldt-based lyrical force of nature L|A Dodger (pictured).
More Wednesday options below in today's Lowdown.
The Lowdown Fun Committee
Larry Likes
Events
Movie Showtimes
Broadway Cinema
42: 5:10, 8:15
BIG WEDDING: 1:35, 6:45
GREAT GATSBY 2D: 2:00, 5:15, 8:25
GREAT GATSBY 3D: 1:00, 4:15, 7:30
HANGOVER PART III: 10:00
HOME RUN: 12:30, 3:20, 6:05, 8:45
IRON MAN 3 2D: 11:45, 2:50, 4:55, 5:55, 9:00
IRON MAN 3 3D: 2:20, 5:25, 8:35
OBLIVION: 12:25, 3:25, 6:20, 9:15
OLYMPUS HAS FALLEN: 3:55, 9:05
PAIN AND GAIN: 12:15, 3:15, 6:25
STAR TREK INTO THE DARKNESS 2D: 12:00, 1:45, 3:10, 6:15, 8:00, 9:20
STAR TREK INTO THE DARKNESS 3D: 11:40, 2:40, 5:45, 8:50
THE CROODS 2D: 12:05, 2:35
Garberville Theater
Mill Creek Cinema
42: 5:45, 8:45
GREAT GATSBY 2D: 4:15, 7:30
GREAT GATSBY 3D: 5:10, 8:20
HANGOVER PART III: 10:00
IRON MAN 3 2D: 3:00, 6:05, 9:05
IRON MAN 3 3D: 2:50, 5:50, 8:50
OBLIVION: 6:25
PAIN AND GAIN: 3:25
STAR TREK INTO THE DARKNESS 2D: 3:10, 6:15, 9:20
STAR TREK INTO THE DARKNESS 3D: 5:25, 8:30
THE CROODS 2D: 3:20
Minor Theatre
GREAT GATSBY 2D: 5:20, 8:30
HANGOVER PART III: 10:00
IRON MAN 3 2D: 3:20, 6:15
STAR TREK INTO THE DARKNESS 2D: 3:05, 6:00, 8:55