Thursday, May 16, 2013's Lowdown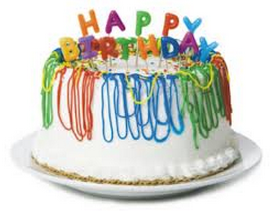 Thursday, Humboldt's outspoken comedienne-in-chief Sherae O'Shaughnessy will celebrate her 78th birthday with an evening of cake and profanity at Eureka's Pearl Lounge. We caught up with Sherae over her morning martini to ask her what birthdays mean to her.
Five B-Day Questions with Sherae O'Shaughnessy: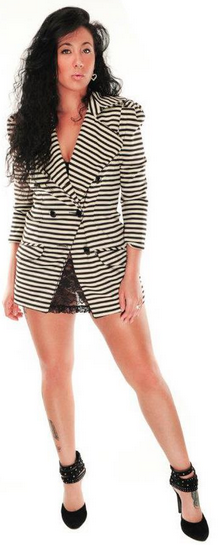 LoCO: Which was your bestest birthday ever?
SO'S: The first one. I crapped in my fancy birthday diaper and no one said boo.
LoCO: What will be the highlight of the party you're throwing at The Pearl Thursday?
SO'S: This party is going to have everything: Geeks, pyschos, ferbies, screaming babies in mozart wigs, room after room of broken mirrors, and look over there in the corner – is that Mick Jagger? No. It's a fat kid on a slip 'n slide. His knees look like biscuits and he's ready to party.
LoCO: What embarrassing act will you force the evening's emcee KSLG's John Matthews to perform?
SO'S: I'm going to force him to witness an act of injustice and not allow him to speak out. (Note: He may implode.)
LoCO: How do we approach finding a consensus on gun control issues in America?
SO'S: I believe the only solution is to replace all firearms with Nerf guns. But then I'm a little bit country, I'm a little bit gun control.
LoCO: Who is the best person in Humboldt County?
SO'S: Andrew "Hank Sims" Goff.
There you have it. If you've got beef with Sherae, find something else to do below in Thursday's LoCO Lowdown.
-Andrew Goff
The Lowdown Fun Committee
Larry Likes
Events
Leo Kottke
Van Duzer Theater / 8 p.m. / $35 / $15 HSU students
Leo Kottke's breathtaking virtuosity on six and 12-string acoustic guitars has firmly established him as one of the foremost solo guitar players in the world and earned him induction into Guitar Player magazine's Hall of Fame.
826-3928 / Web site / View Comments
Movie Showtimes
Broadway Cinema
42: 5:10, 8:15
BIG WEDDING: 1:35, 6:45
GREAT GATSBY 2D: 2:00, 5:15, 8:25
GREAT GATSBY 3D: 1:00, 4:15, 7:30
HOME RUN: 12:30, 3:20, 6:05, 8:45
IRON MAN 3 2D: 11:45, 2:50, 4:55, 5:55, 9:00
IRON MAN 3 3D: 2:20, 5:25, 8:35
OBLIVION: 12:25, 3:25, 6:20, 9:15
OLYMPUS HAS FALLEN: 3:55, 9:05
PAIN AND GAIN: 12:15, 3:15, 6:25, 9:25
STAR TREK INTO THE DARKNESS 2D: 12:00, 1:45, 3:10, 6:15, 8:00, 9:20
STAR TREK INTO THE DARKNESS 3D: 11:40, 2:40, 5:45, 8:50
THE CROODS 2D: 12:05, 2:35
Garberville Theater
Mill Creek Cinema
42: 5:45, 8:45
GREAT GATSBY 2D: 4:15, 7:30
GREAT GATSBY 3D: 5:10, 8:20
IRON MAN 3 2D: 3:00, 6:05, 9:05
IRON MAN 3 3D: 2:50, 5:50, 8:50
OBLIVION: 6:25
PAIN AND GAIN: 3:25, 9:15
STAR TREK INTO THE DARKNESS 2D: 3:10, 6:15, 9:20
STAR TREK INTO THE DARKNESS 3D: 5:25, 8:30
THE CROODS 2D: 3:20
Minor Theatre
GREAT GATSBY 2D: 5:20, 8:30
IRON MAN 3 2D: 3:20, 6:15, 9:10
STAR TREK INTO THE DARKNESS 2D: 3:05, 6:00, 8:55