Tuesday, May 14, 2013's Lowdown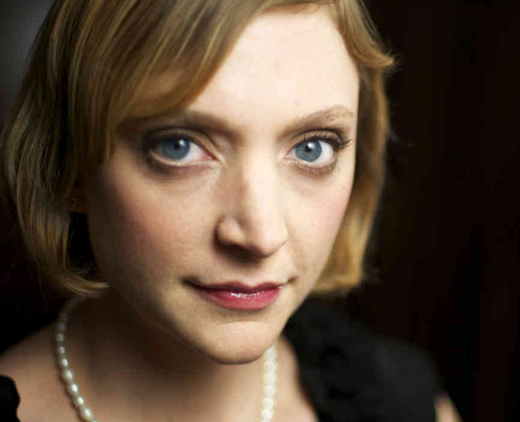 The hardest working man in Humboldt show bidness Chris Parreira brings singer/songwriter Eilen Jewell to the Arcata Playhouse this Tuesday evening. Traveling down the same musical roads as Lucinda Williams and Gillian Welch, Jewell mixes vintage country and contemporary folk flavors, a concoction you can taste on her latest release Queen of the Minor Key.
If you need proof that Jewell is worth your entertainment dollar, check out the video for her song "Warning Signs" below and/OR tune in to KHUM 104.3/104.7 today to hear her live before she treks up to Arcata tonight. Larry estimates three-ish.
-Andrew Goff
The Lowdown Fun Committee
Larry Likes
Events
Eilen Jewell and Cadillac Ranch
Arcata Playhouse / 8 p.m. / $12 / $10 adv.
Jewell has surveyed a wide range of traditional musical styles, from the folk and jug band leanings of her early recordings, through an album-length homage to Loretta Lynn and the country gospel of her work with The Sacred Shakers.
822-1575 / Web site / View Comments
Movie Showtimes
Broadway Cinema
42: 1:50, 5:00, 8:10
BIG WEDDING: 1:10, 6:30
EVIL DEAD: 4:30, 9:40
GREAT GATSBY 2D: 2:00, 5:15, 8:30
GREAT GATSBY 3D: 1:00, 4:15, 7:30
HOME RUN: 12:30, 3:20, 6:05, 8:50
IRON MAN 3 2D: 12:00, 1:40, 3:05, 6:15, 8:00, 9:20
IRON MAN 3 3D: 11:45, 2:45, 4:50, 5:55, 9:00
JURASSIC PARK 2D: 7:40
OBLIVION: 12:25, 3:25, 6:20, 9:15
OLYMPUS HAS FALLEN: 1:30, 6:50
PAIN AND GAIN: 12:15, 3:15, 6:25, 9:25
PLACE BEYOND THE PINES: 3:30, 8:45
THE CROODS 2D: 12:10, 2:40, 5:10
Garberville Theater
Mill Creek Cinema
42: 2:45, 5:40, 8:40
BIG WEDDING: 6:30, 8:50
GREAT GATSBY 2D: 4:15, 7:30
GREAT GATSBY 3D: 5:15, 8:30
IRON MAN 3 2D: 3:10, 6:15, 9:20
IRON MAN 3 3D: 2:50, 5:55, 9:00
OBLIVION: 3:00, 6:00, 9:10
PAIN AND GAIN: 3:20, 6:20, 9:25
THE CROODS 2D: 4:00
Minor Theatre
GREAT GATSBY 2D: 5:50, 9:00
IRON MAN 3 2D: 5:30, 8:40
MUD: 6:15, 9:10