Did LoCO Mention That We'd Like To Watch A Crabs Game With You?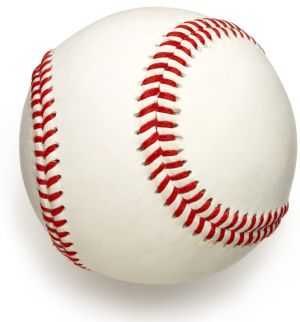 Yes, it's Tuesday. Yes, there's a Crabs game goin' on tonight and we would never tell you to not go to a Crabs game because so few local events reek of community awesomeness quite like 'em.
But!
If you only have the budget for one night at the Arcata Ballpark this week, would you please, please, please, pretty please wait until tomorrow when we can hang out together at the Humboldt Crabs' Lost Coast Outpost/Cowbell Night? Here are four reasons we made up off the top of our heads as to why this is a good idea.
The weather will be better tomorrow. (And rumor has it that if tonight's game is rained out than tomorrow's gathering will be a double header.)
We're gonna be giving away stuff. Confirmed: pizza; Not-yet-confirmed: Get Out Of BOOKED Free Card. Stay tuned. More tomorrow.
The Crabs are playing the Marysville Gold Sox on both Tuesday and Wednesday. You know how you never want to see a play on opening night because the actors are more likely to flub their lines? Well, the same is true in baseball, maybe. (We can't actually back this up.)
Gripe at the LoCO staff! Hate that the Lost Coast Outpost deleted your anonymous racist comment? Now you can deliver your sentiment in person!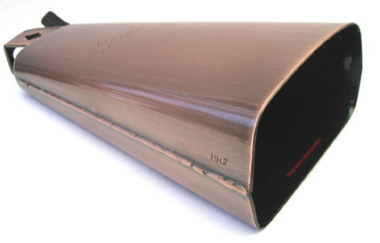 There's more reasons, probably, but we got other stuff to do. Also, for those of you on Zuckerberg's payroll, if you wouldn't mind joining our revolutionary FACEBOOK EVENT PAGE. That would be great. See y'all tomorrow. Oh, and stuff goin' on tonight below.
-Andrew Goff
Events
Movie Showtimes
Broadway Cinema
AFTER EARTH: 1:15, 6:30
EPIC 2D: 12:50, 3:30
FAST AND FURIOUS 6: 6:15, 9:15
INTERNSHIP: 3:40, 9:00
MAN OF STEEL 2D: 1:10, 4:30, 7:50, 8:50
MAN OF STEEL 3D: 2:10, 5:30
MONSTERS UNIVERSITY 2D: 11:50, 12:40, 2:35, 5:20, 6:00, 8:00
MONSTERS UNIVERSITY 3D: 3:20, 8:40
NOW YOU SEE ME: 11:55, 2:35, 5:15, 8:10
PURGE: 12:45, 2:55, 5:00, 7:25, 9:40
STAR TREK INTO THE DARKNESS 2D: 12:10, 3:05, 6:05, 9:05
THIS IS THE END: 1:35, 4:10, 6:45, 9:20
WORLD WAR Z 2D: 12:00, 1:00, 3:50, 6:40, 9:30
WORLD WAR Z 3D: 2:50, 5:40, 8:30
Mill Creek Cinema
AFTER EARTH: 7:00, 9:30
EPIC 2D: 2:00, 4:30
MAN OF STEEL 2D: 2:10, 5:30, 8:50
MAN OF STEEL 3D: 1:00, 4:25, 7:50
MONSTERS UNIVERSITY 2D: 12:00, 12:55, 2:45, 5:30, 6:30, 8:10
MONSTERS UNIVERSITY 3D: 3:00, 8:30
NOW YOU SEE ME: 12:40, 3:30, 6:20, 9:05
THIS IS THE END: 1:20, 4:00, 6:40, 9:20
WORLD WAR Z 2D: 3:40, 9:15
WORLD WAR Z 3D: 12:10, 5:45
Minor Theatre
MAN OF STEEL 2D: 5:25, 8:40
MONSTERS UNIVERSITY 2D: 3:30, 6:00, 8:30
WORLD WAR Z 2D: 4:00, 6:45, 9:30