Saturday, June 22, 2013's Lowdown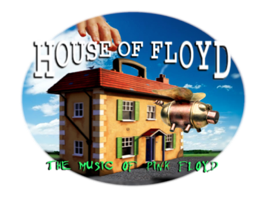 Let's face it. Pink Floyd is likely never going to endure a trek up 101 to play Humboldt. Luckily, the road dogs in House of Floyd seem to have us pretty consistently penciled into their schedule, which is a fairly decent conciliation prize. The group prides itself on performing faithful renditions of their psychedelic inspiration. Plus, there are lasers.
See them tonight in Blue Lake Casino's Sapphire Palace. Or peruse the rest of your Saturday Lowdown below.
The Lowdown Fun Committee
Larry Likes
Events
Movie Showtimes
Broadway Cinema
AFTER EARTH: 1:15, 6:30
EPIC 2D: 12:50, 3:30
FAST AND FURIOUS 6: 6:15, 9:15
INTERNSHIP: 3:40, 9:00
MAN OF STEEL 2D: 1:10, 4:30, 7:50, 8:50
MAN OF STEEL 3D: 2:10, 5:30
MONSTERS UNIVERSITY 2D: 11:50, 12:40, 2:35, 5:20, 6:00, 8:00
MONSTERS UNIVERSITY 3D: 3:20, 8:40
NOW YOU SEE ME: 11:55, 2:35, 5:15, 8:10
PURGE: 12:45, 2:55, 5:00, 7:25, 9:40
STAR TREK INTO THE DARKNESS 2D: 12:10, 3:05, 6:05, 9:05
THIS IS THE END: 1:35, 4:10, 6:45, 9:20
WORLD WAR Z 2D: 12:00, 1:00, 3:50, 6:40, 9:30
WORLD WAR Z 3D: 2:50, 5:40, 8:30
Mill Creek Cinema
AFTER EARTH: 7:00, 9:30
EPIC 2D: 2:00, 4:30
MAN OF STEEL 2D: 2:10, 5:30, 8:50
MAN OF STEEL 3D: 1:00, 4:25, 7:50
MONSTERS UNIVERSITY 2D: 12:00, 12:55, 2:45, 5:30, 6:30, 8:10
MONSTERS UNIVERSITY 3D: 3:00, 8:30
NOW YOU SEE ME: 12:40, 3:30, 6:20, 9:05
THIS IS THE END: 1:20, 4:00, 6:40, 9:20
WORLD WAR Z 2D: 3:40, 9:15
WORLD WAR Z 3D: 12:10, 5:45
Minor Theatre
MAN OF STEEL 2D: 2:10, 5:25, 8:40
MONSTERS UNIVERSITY 2D: 1:00, 3:30, 6:00, 8:30
WORLD WAR Z 2D: 1:20, 4:00, 6:45, 9:30