Lowdown: Caitlin Jemma's Midsummer's Night Dream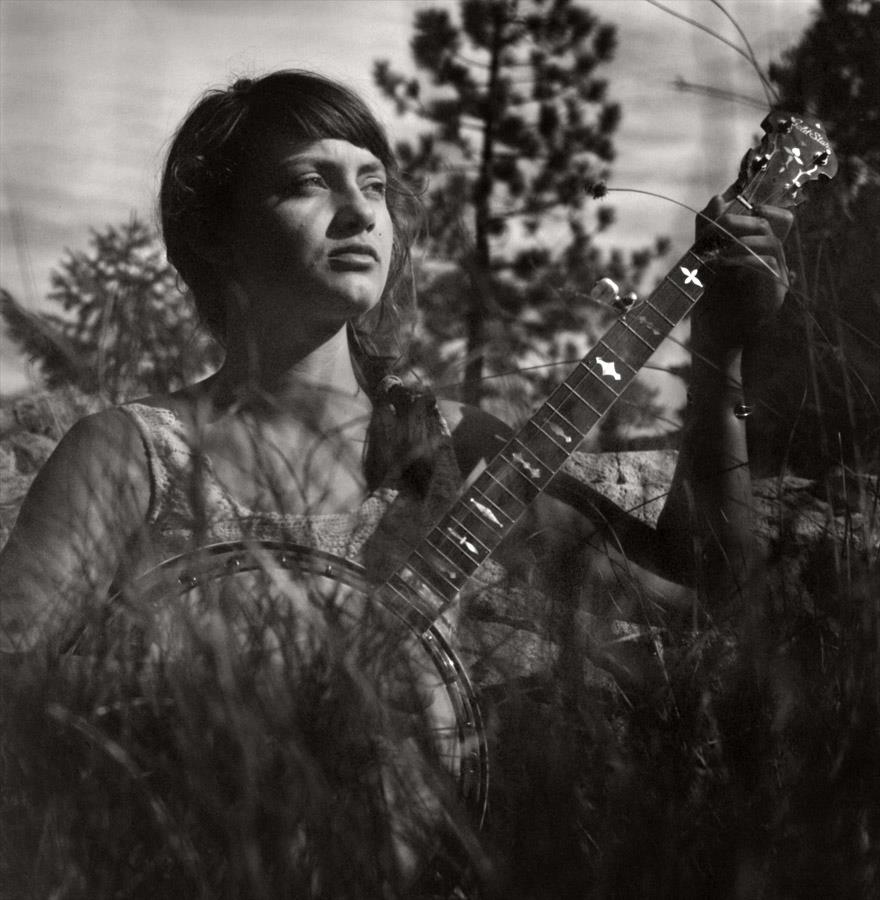 At 5:04 a.m. this Friday morning, the earth reached its maximum axial tilt meaning that, from this point on, each day for the next six months will contain less and less light. Enjoy the hell out of this day, kids. It's all downhill from here.
But while light may be dying a slow death here in HumCo, something else is being born: music. Tonight at HumBrews, local alt folk/country singer/songwriter Caitlin Jemma will push her album Lick Them Wounds out of the nest and into your ears -- sample a track, "Rivers and Streams," below. If therm sounds seduce you out to the show tonight, be sure to wish Caitlin luck. She'll be hitting the road for a month-long, multi-state tour here pretty quick.
For more suggestions on how you can take advantage of the northern hemisphere's day maximum light, put on some sunglasses and scroll around your Lowdown below.
-Andrew Goff
The Lowdown Fun Committee
Larry Likes
Events
Movie Showtimes
Broadway Cinema
AFTER EARTH: 1:15, 6:30
EPIC 2D: 12:50, 3:30
FAST AND FURIOUS 6: 6:15, 9:15
INTERNSHIP: 3:40, 9:00
MAN OF STEEL 2D: 1:10, 4:30, 7:50, 8:50
MAN OF STEEL 3D: 2:10, 5:30
MONSTERS UNIVERSITY 2D: 11:50, 12:40, 2:35, 5:20, 6:00, 8:00
MONSTERS UNIVERSITY 3D: 3:20, 8:40
NOW YOU SEE ME: 11:55, 2:35, 5:15, 8:10
PURGE: 12:45, 2:55, 5:00, 7:25, 9:40
STAR TREK INTO THE DARKNESS 2D: 12:10, 3:05, 6:05, 9:05
THIS IS THE END: 1:35, 4:10, 6:45, 9:20
WORLD WAR Z 2D: 12:00, 1:00, 3:50, 6:40, 9:30
WORLD WAR Z 3D: 2:50, 5:40, 8:30
Mill Creek Cinema
AFTER EARTH: 7:00, 9:30
EPIC 2D: 2:00, 4:30
MAN OF STEEL 2D: 2:10, 5:30, 8:50
MAN OF STEEL 3D: 1:00, 4:25, 7:50
MONSTERS UNIVERSITY 2D: 12:00, 12:55, 2:45, 5:30, 6:30, 8:10
MONSTERS UNIVERSITY 3D: 3:00, 8:30
NOW YOU SEE ME: 12:40, 3:30, 6:20, 9:05
THIS IS THE END: 1:20, 4:00, 6:40, 9:20
WORLD WAR Z 2D: 3:40, 9:15
WORLD WAR Z 3D: 12:10, 5:45
Minor Theatre
MAN OF STEEL 2D: 5:25, 8:40
MONSTERS UNIVERSITY 2D: 3:30, 6:00, 8:30
WORLD WAR Z 2D: 4:00, 6:45, 9:30