Lowdown: A Sunday in Blue Lake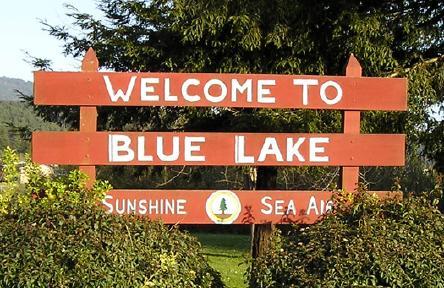 "It's always 10 degrees warmer in Blue Lake."
Have any of you other coastees ever had some smug Blue Lake resident drop that line on you? I have. The part that sucks about it is that the sentiment tends to be true. Sigh.
Luckily, Sunday Blue Lake is opening it's whole damn town up to fog dwellers and/or anyone else that needs some good ol' small town Americana for their soul with the return of the annual Annie and Mary Day. Since 1967, the Blue Lake Chamber o' Commerce has held the event to celebrate the historic Arcata Mad River Rail Line. The "Annie" and "Mary" in question were Annie Carroll and Mary Buckley, railroad company-employed bookkeepers from the turn of last century. Apparently, they made an impression.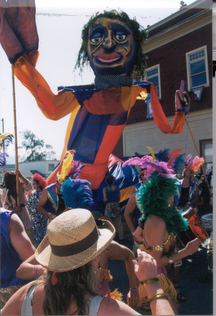 How does Blue Lake celebrate? Well, there's a breakfast at the grange at 8 a.m., a parade at 11 a.m., a bocce ball tournament, barbecue, vendors. All that stuff.
The day also intersects with the continuing Humboldt Folklife Festival which means there will be great music in Perigot Park -- specifically, The Trouble, Guilty Apple, Patronus, The Bret Harte Breakers and the Timber Ridge Boys. Sound!
So head out to Blue Lake on Sunday (you won't need a jacket) or peruse your Lowdown below for other options.
-Andrew Goff
Events
Movie Showtimes
Broadway Cinema
DESPICABLE ME 2 2D: 11:55, 12:35, 3:15, 5:05, 5:50, 8:25
DESPICABLE ME 2 3D: 2:30, 7:40
GROWN UPS 2: 12:30, 1:50, 3:05, 4:30, 5:40, 7:05, 8:15, 9:40
LONE RANGER: 12:45, 2:00, 4:15, 5:25, 7:50, 8:50
MAN OF STEEL 2D: 2:55, 6:05
MONSTERS UNIVERSITY 2D: 12:10, 2:45, 5:30, 8:10
PACIFIC RIM 2D: 1:35, 3:00, 4:40, 6:00, 9:00
PACIFIC RIM 3D: 12:00, 7:45
THE HEAT: 12:50, 3:40, 6:30, 9:20
WHITE HOUSE DOWN: 12:05, 9:10
WORLD WAR Z 2D: 1:00, 3:50, 6:40, 9:30
Mill Creek Cinema
DESPICABLE ME 2 2D: 12:20, 12:40, 2:55, 3:15, 5:35, 5:50, 8:10
DESPICABLE ME 2 3D: 8:25
GROWN UPS 2: 12:55, 3:30, 6:10, 8:50
LONE RANGER: 1:50, 5:15, 8:40
MAN OF STEEL 2D: 1:35, 4:55, 8:20
PACIFIC RIM 2D: 3:00, 9:00
PACIFIC RIM 3D: 12:00, 6:00
THE HEAT: 12:50, 3:40, 6:25, 9:10
WORLD WAR Z 2D: 1:05, 3:50, 6:35, 9:20
Minor Theatre
DESPICABLE ME 2 2D: 1:00, 3:30, 6:00, 8:30
GROWN UPS 2: 1:45, 4:10, 6:40, 9:10
LONE RANGER: 1:35, 4:55, 8:15