CenterArts: Sara Bareilles Will Play HSU in September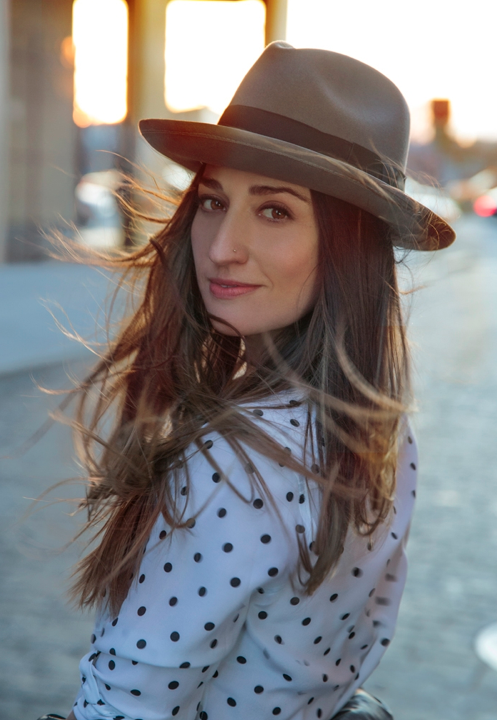 Hey, no big deal. The most famous person to ever come out of Humboldt County is going to play a show here in two months. Sorry for the short notice. Don't freak out.
Humboldt State's CenterArts announced today that on Sunday, September 8, native daughter Sara Bareilles will be playing a show at the Van Duzer Theatre. Do we need to tell you that's kind of a big deal? It is.
While CenterArts doesn't mention yet how much tickets are going to be (see below), that really doesn't matter. This thing will sell out pretty damn fast. So instruct your smart phone to remind you to be logged on to humboldt.edu/centerarts OR lined up in front of the University Ticket Office at 9 a.m. on Friday, July 19. That's when the stampede occurs.
Good luck.
Oh, there's some stuff happening today. Check your Monday Lowdown below.
-Andrew Goff
UPDATE: Whoa. CenterArts has confirmed that tickets are $38/$28 for HSU students. That. Is. Bonkers.
The Lowdown Fun Committee
Larry Likes
Events
Movie Showtimes
Broadway Cinema
DESPICABLE ME 2 2D: 11:55, 12:35, 3:15, 5:05, 5:50, 8:25
DESPICABLE ME 2 3D: 2:30, 7:40
LONE RANGER: 12:45, 2:00, 4:15, 5:30, 7:50, 9:00
MAN OF STEEL 2D: 1:30, 8:10
MAN OF STEEL 3D: 4:50
MONSTERS UNIVERSITY 2D: 11:50, 1:10, 2:55, 5:20, 6:45
MONSTERS UNIVERSITY 3D: 8:35
NOW YOU SEE ME: 6:30, 6:40
THE HEAT: 12:20, 1:15, 3:10, 4:05, 6:00, 6:55, 8:50, 9:40
THIS IS THE END: 9:20
WHITE HOUSE DOWN: 12:00, 12:50, 3:00, 3:45, 6:10, 9:15
WORLD WAR Z 2D: 2:35, 3:55, 5:40, 8:05, 9:30
WORLD WAR Z 3D: 12:05
Garberville Theater
Mill Creek Cinema
DESPICABLE ME 2 2D: 12:20, 2:15, 2:55, 5:35, 7:25, 8:10, 9:40
DESPICABLE ME 2 3D: 11:45, 4:55
LONE RANGER: 2:00, 5:25, 8:50
MAN OF STEEL 2D: 1:40, 5:00, 8:20
MONSTERS UNIVERSITY 2D: 11:40, 1:00, 3:05, 6:35
MONSTERS UNIVERSITY 3D: 8:30
THE HEAT: 12:30, 3:20, 6:10, 9:00
THIS IS THE END: 9:30
WHITE HOUSE DOWN: 12:50, 3:50, 6:50
WORLD WAR Z 2D: 12:10, 3:45, 9:20
WORLD WAR Z 3D: 5:45
Minor Theatre
DESPICABLE ME 2 2D: 3:30, 6:00, 8:30
LONE RANGER: 4:55, 8:15
WORLD WAR Z 2D: 3:55, 6:35, 9:15