Lowdown: Jazzy Sunday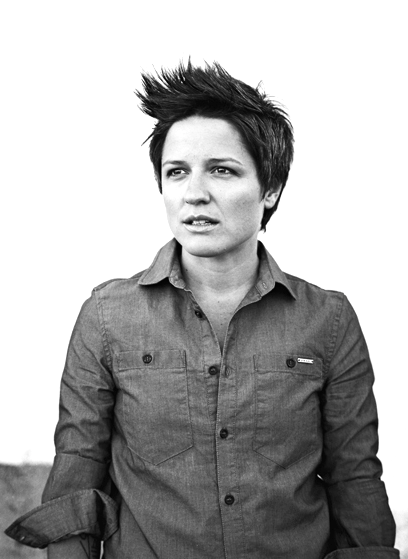 Good Sabbath, HumCo!
Jazz up your Sunday tonight at the Arcata Playhouse with a special summer Redwood Jazz Alliance outing featuring the return of drummer Allison Miller and her band Boom Tic Boom. When not pursuing her own projects, Miller has kept time for big names like Ani DiFranco, Natalie Merchant and Brandi Carlile. So there.
The evening also sees the return of violin virtuoso and Humboldt native Jenny Scheinman, as well as other band members bassist Todd Sickafoose and pianist Myra Melford.
Of course, if jazz terrifies you, there's plenty more options to sort through below in Sunday's Lowdown.
-Andrew Goff
The Lowdown Fun Committee
Larry Likes
Events
The Comedy of Errors
Dell'Arte / 8 p.m. / $18
Set in a place much like the Arcata Plaza, at an event much like the Farmers Market, Dell'Arte puts an original twist on Shakespeare's outrageous farce.
View Comments
Movie Showtimes
Broadway Cinema
DESPICABLE ME 2 2D: 11:55, 12:35, 3:15, 5:05, 5:50, 8:25
DESPICABLE ME 2 3D: 2:30, 7:40
LONE RANGER: 12:45, 2:00, 4:15, 5:30, 7:50, 9:00
MAN OF STEEL 2D: 1:30, 8:10
MAN OF STEEL 3D: 4:50
MONSTERS UNIVERSITY 2D: 11:50, 1:10, 2:55, 5:20, 6:45
MONSTERS UNIVERSITY 3D: 8:35
NOW YOU SEE ME: 6:30, 6:40
THE HEAT: 12:20, 1:15, 3:10, 4:05, 6:00, 6:55, 8:50, 9:40
THIS IS THE END: 9:20
WHITE HOUSE DOWN: 12:00, 12:50, 3:00, 3:45, 6:10, 9:15
WORLD WAR Z 2D: 2:35, 3:55, 5:40, 8:05, 9:30
WORLD WAR Z 3D: 12:05
Garberville Theater
Mill Creek Cinema
DESPICABLE ME 2 2D: 12:20, 2:15, 2:55, 5:35, 7:25, 8:10, 9:40
DESPICABLE ME 2 3D: 11:45, 4:55
LONE RANGER: 2:00, 5:25, 8:50
MAN OF STEEL 2D: 1:40, 5:00, 8:20
MONSTERS UNIVERSITY 2D: 11:40, 1:00, 3:05, 6:35
MONSTERS UNIVERSITY 3D: 8:30
THE HEAT: 12:30, 3:20, 6:10, 9:00
THIS IS THE END: 9:30
WHITE HOUSE DOWN: 12:50, 3:50, 6:50
WORLD WAR Z 2D: 12:10, 3:45, 9:20
WORLD WAR Z 3D: 5:45
Minor Theatre
DESPICABLE ME 2 2D: 1:00, 3:30, 6:00, 8:30
LONE RANGER: 1:35, 4:55, 8:15
WORLD WAR Z 2D: 1:15, 3:55, 6:35, 9:15