Arr.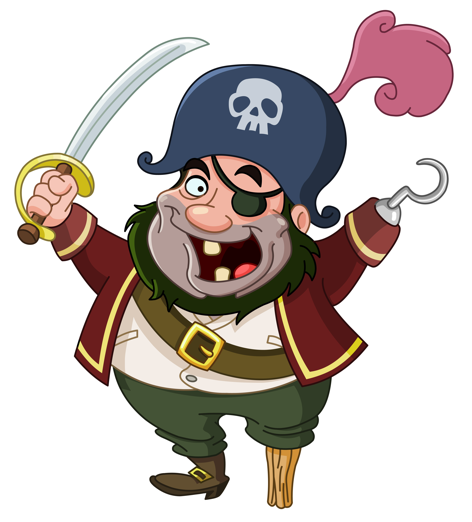 It feels like we're on the tail end of piratemania. It's been ten years since Captain Jack Sparrow first charmed his way into the public's consciousness in Pirates of the Caribbean: The Curse of the Black Pearl. Great memories. But we've moved on to zombies now.
But that is not to say that it isn't still fun to dress up like a pirate (way less labor intensive than zombie makeup)! Thus, North Coast Repertory Theatre is inviting you to do just that for their 2013 Pirate Ball Saturday night at the Wharfinger Building in Eureka.
The event is a fundraiser for NCRT building upkeep and features music and dancing with Donna Landry and Swing Set, food, drink, belly dancing by Ya Habibi Dance Company, swashbuckling sword fights, silent auction, prizes, and surprises -- no zombies though. Maybe next year.
Other Saturday options below in today's Lowdown.
-Andrew Goff
The Lowdown Fun Committee
Larry Likes
Events
Movie Showtimes
Broadway Cinema
DESPICABLE ME 2 2D: 11:55, 12:35, 3:15, 5:05, 5:50, 8:25
DESPICABLE ME 2 3D: 2:30, 7:40
LONE RANGER: 12:45, 2:00, 4:15, 5:30, 7:50, 9:00
MAN OF STEEL 2D: 1:30, 8:10
MAN OF STEEL 3D: 4:50
MONSTERS UNIVERSITY 2D: 11:50, 1:10, 2:55, 5:20, 6:45
MONSTERS UNIVERSITY 3D: 8:35
NOW YOU SEE ME: 6:30, 6:40
THE HEAT: 12:20, 1:15, 3:10, 4:05, 6:00, 6:55, 8:50, 9:40
THIS IS THE END: 9:20
WHITE HOUSE DOWN: 12:00, 12:50, 3:00, 3:45, 6:10, 9:15
WORLD WAR Z 2D: 2:35, 3:55, 5:40, 8:05, 9:30
WORLD WAR Z 3D: 12:05
Garberville Theater
Mill Creek Cinema
DESPICABLE ME 2 2D: 12:20, 2:15, 2:55, 5:35, 7:25, 8:10, 9:40
DESPICABLE ME 2 3D: 11:45, 4:55
LONE RANGER: 2:00, 5:25, 8:50
MAN OF STEEL 2D: 1:40, 5:00, 8:20
MONSTERS UNIVERSITY 2D: 11:40, 1:00, 3:05, 6:35
MONSTERS UNIVERSITY 3D: 8:30
THE HEAT: 12:30, 3:20, 6:10, 9:00
THIS IS THE END: 9:30
WHITE HOUSE DOWN: 12:50, 3:50, 6:50
WORLD WAR Z 2D: 12:10, 3:45, 9:20
WORLD WAR Z 3D: 5:45
Minor Theatre
DESPICABLE ME 2 2D: 1:00, 3:30, 6:00, 8:30
LONE RANGER: 1:35, 4:55, 8:15
WORLD WAR Z 2D: 1:15, 3:55, 6:35, 9:15