Friday, July 5, 2013's Lowdown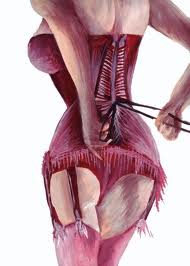 Well, I'm sunburnt and sore from being pummeled by river rockage, but hopefully you had a restful time at America's birthday party yesterday. 'Cuz here comes the weekend, Humboldt. Ugh!
So let's check the weather report. Ah! If you'd like your nights this weekend to rival your days in terms of hotness then set coordinates for Blue Lake. The Mad River Festival rolls on with its annual adults-only cabaret Red Light in Blue Lake which heats up Dell'Arte's Carlo Theater with late night shows on both Friday and Saturday night.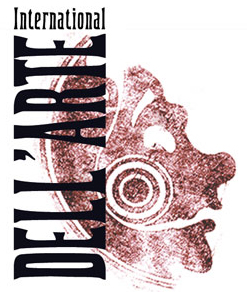 Why should you take the trip over 299? The "classy and sassy, crude and lewd" shindig will feature burlesque by local tassel twirlers Va-Va Voom Burlesque Vixens, live music and a full bar.
Can you take the heat? Less steamy events in Friday's Lowdown below.
-Andrew Goff
The Lowdown Fun Committee
Larry Likes
Events
Global Funk Dance Party
Nocturnum / 10 p.m. / Free / 21+
Who says America has a monopoly on the funk? Join King Maxwell and DJ Mantea$e for an international DJ throwdown. Songs from Brazil, Japan, Nigeria, Cuba, Panama, Ethiopia, Colombia, South Africa, Peru, Mexico and Jamaica.
499-0163 / View Comments
Movie Showtimes
Broadway Cinema
DESPICABLE ME 2 2D: 11:55, 12:35, 3:15, 5:05, 5:50, 8:25
DESPICABLE ME 2 3D: 2:30, 7:40
LONE RANGER: 12:45, 2:00, 4:15, 5:30, 7:50, 9:00
MAN OF STEEL 2D: 1:30, 8:10
MAN OF STEEL 3D: 4:50
MONSTERS UNIVERSITY 2D: 11:50, 1:10, 2:55, 5:20, 6:45
MONSTERS UNIVERSITY 3D: 8:35
NOW YOU SEE ME: 6:30, 6:40
THE HEAT: 12:20, 1:15, 3:10, 4:05, 6:00, 6:55, 8:50, 9:40
THIS IS THE END: 9:20
WHITE HOUSE DOWN: 12:00, 12:50, 3:00, 3:45, 6:10, 9:15
WORLD WAR Z 2D: 2:35, 3:55, 5:40, 8:05, 9:30
WORLD WAR Z 3D: 12:05
Garberville Theater
Mill Creek Cinema
DESPICABLE ME 2 2D: 12:20, 2:15, 2:55, 5:35, 7:25, 8:10, 9:40
DESPICABLE ME 2 3D: 11:45, 4:55
LONE RANGER: 2:00, 5:25, 8:50
MAN OF STEEL 2D: 1:40, 5:00, 8:20
MONSTERS UNIVERSITY 2D: 11:40, 1:00, 3:05, 6:35
MONSTERS UNIVERSITY 3D: 8:30
THE HEAT: 12:30, 3:20, 6:10, 9:00
THIS IS THE END: 9:30
WHITE HOUSE DOWN: 12:50, 3:50, 6:50
WORLD WAR Z 2D: 12:10, 3:45, 9:20
WORLD WAR Z 3D: 5:45
Minor Theatre
DESPICABLE ME 2 2D: 1:00, 3:30, 6:00, 8:30
LONE RANGER: 1:35, 4:55, 8:15
WORLD WAR Z 2D: 1:15, 3:55, 6:35, 9:15