How Humboldt Celebrates the Fourth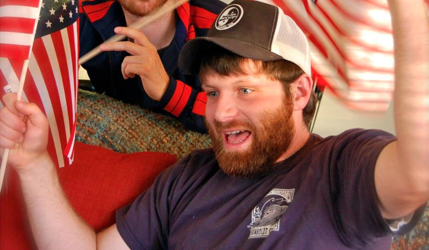 Fourth of July, peeps! Yes, you could hole up in your fenced off backyard with illegal fireworks and explode the fruits of freedom that way. But if any part of your preferred American experience has to do with being a part of community perhaps you should do one of the following things: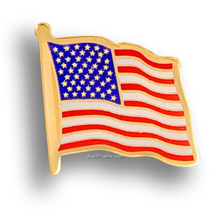 As for your Lost Coast Outpost, we're gonna start they day off at the river. But we'll be hungry when we return. Invite us to your barbecue! We'll bring an acoustic guitar and sing "You're a Grand Ol' Flag!" That's a fair trade, right?
-Andrew Goff
The Lowdown Fun Committee
Larry Likes
Events
Movie Showtimes
Broadway Cinema
DESPICABLE ME 2 2D: 11:55, 12:35, 3:15, 5:05, 5:50, 8:25
DESPICABLE ME 2 3D: 2:30, 7:40
LONE RANGER: 12:45, 2:00, 4:15, 5:30, 7:50, 9:00
MAN OF STEEL 2D: 1:30, 8:10
MAN OF STEEL 3D: 4:50
MONSTERS UNIVERSITY 2D: 11:50, 1:10, 2:55, 5:20, 6:45
MONSTERS UNIVERSITY 3D: 8:35
NOW YOU SEE ME: 6:30, 6:40
THE HEAT: 12:20, 1:15, 3:10, 4:05, 6:00, 6:55, 8:50, 9:40
THIS IS THE END: 9:20
WHITE HOUSE DOWN: 12:00, 12:50, 3:00, 3:45, 6:10, 9:15
WORLD WAR Z 2D: 2:35, 3:55, 5:40, 8:05, 9:30
WORLD WAR Z 3D: 12:05
Garberville Theater
Mill Creek Cinema
DESPICABLE ME 2 2D: 12:20, 2:15, 2:55, 5:35, 7:25, 8:10, 9:40
DESPICABLE ME 2 3D: 11:45, 4:55
LONE RANGER: 2:00, 5:25, 8:50
MAN OF STEEL 2D: 1:40, 5:00, 8:20
MONSTERS UNIVERSITY 2D: 11:40, 1:00, 3:05, 6:35
MONSTERS UNIVERSITY 3D: 8:30
THE HEAT: 12:30, 3:20, 6:10, 9:00
THIS IS THE END: 9:30
WHITE HOUSE DOWN: 12:50, 3:50, 6:50
WORLD WAR Z 2D: 12:10, 3:45, 9:20
WORLD WAR Z 3D: 5:45
Minor Theatre
DESPICABLE ME 2 2D: 1:00, 3:30, 6:00, 8:30
LONE RANGER: 1:35, 4:55, 8:15
WORLD WAR Z 2D: 1:15, 3:55, 6:35, 9:15