Monday's Lowdown: Humboldt Musicians Gather to Remember One of Their Own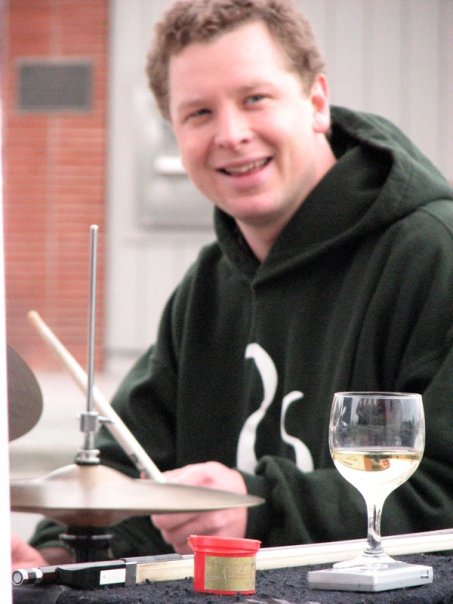 (Pictured: Pablo Rotter, 1977-2013)
Odds are you're saving your energy for tomorrow night's New Year's Eve festivities, which we totally get. But should you have the urge to feel community Monday night, your destination is Jambalaya.
As Lowdown readers know, Monday night is Getdown time at the Jam -- an informal place for some of Humboldt's finest musicians get together to bounce grooves off each other.
Tonight's a little different though. While hands and feet surrender to the rhythms, hearts and minds will be focused on one recently passed local percussionist Pablo Rotter, way before his time. Donations will be collected and given to Pablo's family.
RIP, Pablo.
-AG
The Lowdown Fun Committee
Andy Approves
Events
Movie Showtimes
Broadway Cinema
47 RONIN 2D: 3:10, 9:05
47 RONIN 3D: 12:15, 6:05
AMERICAN HUSTLE: 2:10, 5:25, 8:40
ANCHORMAN 2: THE LEGEND CONTINUES: 11:55, 1:00, 2:45, 3:50, 5:35, 6:40, 9:30
FROZEN 2D: 12:00, 2:35, 5:15
GRUDGE MATCH: 12:55, 3:40, 6:30, 9:15
HOBBIT: THE DESOLATION OF SMAUG 2D: 1:20, 8:30
HOBBIT: THE DESOLATION OF SMAUG 3D: 4:55
HUNGER GAMES: CATCHING FIRE: 7:50
JUSTIN BIEBER S BELIEVE: 2:20, 4:40, 7:00, 9:20
SAVING MR BANKS: 11:55, 2:55, 5:55, 8:55
SECRET LIFE OF WALTER MITTY: 12:05, 2:50, 5:40, 8:35
WALKING WITH DINOSAURS 2D: 11:50, 3:15, 5:40
WALKING WITH DINOSAURS 3D: 12:50, 8:05
WOLF OF WALL STREET: 12:10, 4:05, 8:00, 8:25
Mill Creek Cinema
47 RONIN 2D: 3:10, 9:10
47 RONIN 3D: 12:15, 6:10
AMERICAN HUSTLE: 2:00, 5:15, 8:30
ANCHORMAN 2: THE LEGEND CONTINUES: 12:10, 3:05, 6:00, 8:55
FROZEN 2D: 12:50, 5:40
GRUDGE MATCH: 1:05, 3:50, 6:35, 9:20
HOBBIT: THE DESOLATION OF SMAUG 2D: 12:40, 4:20
HOBBIT: THE DESOLATION OF SMAUG 3D: 8:00
SECRET LIFE OF WALTER MITTY: 11:50, 2:40, 5:30, 8:20
WALKING WITH DINOSAURS 2D: 3:25
WALKING WITH DINOSAURS 3D: 8:15
WOLF OF WALL STREET: 12:00, 3:55, 7:50
Minor Theatre
HOBBIT: THE DESOLATION OF SMAUG 2D: 1:10, 4:45, 8:20
SECRET LIFE OF WALTER MITTY: 12:45, 3:30, 6:15, 9:00
WOLF OF WALL STREET: 12:20, 4:10, 8:00