Since Everlast is in Town, We Should Probably Rewatch the "What It's Like" Video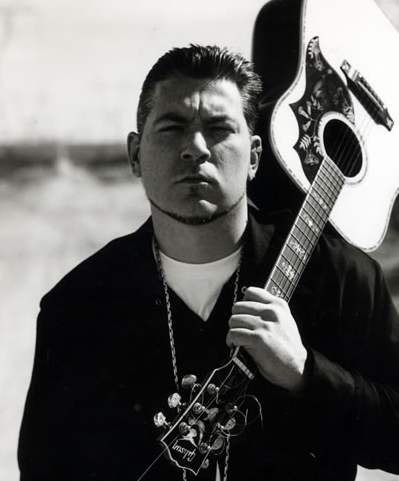 Your Lowdown would be remiss if we did not mention Friday's highest profile show. Believe it or not, it's been 15 years since Everlast released the single "What It's Like," at its peak, one of those inescapable hits that probably got airplay on whatever station you were listening to at the time, regardless of the format.
So in recognition of the fact that the onetime House of Pain frontman will be playing two shows in Humboldt over the next couple nights -- one at the Mateel Community Center, another at the Winema Theatre -- let's take a visual/aural shot of nostalgia via YouTube. Perhaps then, and only then, will you, in fact, know what it is like.
-Andrew Goff
The Lowdown Fun Committee
McGuinty Might
Events
Movie Showtimes
Broadway Cinema
AMERICAN HUSTLE: 2:10, 5:25, 8:40
ANCHORMAN 2: THE LEGEND CONTINUES: 12:05, 1:00, 2:50, 3:50, 5:50, 6:40, 8:45, 9:30
BOOK THIEF: 12:10, 3:05, 6:05, 9:05
DALLAS BUYERS CLUB: 1:05, 3:45, 6:35, 9:20
FROZEN 2D: 12:00, 2:35, 5:15, 7:50
HOBBIT: THE DESOLATION OF SMAUG 2D: 1:20, 4:55, 8:30
HOBBIT: THE DESOLATION OF SMAUG 3D: 11:45, 3:25, 7:05
HUNGER GAMES: CATCHING FIRE: 2:20, 5:35, 9:00
SAVING MR BANKS: 11:55, 2:55, 5:55, 8:55
TYLER PERRY S A MADEA CHRISTMAS: 1:10, 3:55, 6:30, 9:10
WALKING WITH DINOSAURS 2D: 11:50, 12:50, 12:55, 3:15, 5:40
WALKING WITH DINOSAURS 3D: 8:00
Mill Creek Cinema
AMERICAN HUSTLE: 2:00, 5:15, 8:30
ANCHORMAN 2: THE LEGEND CONTINUES: 12:50, 2:35, 3:40, 5:30, 6:30, 8:25, 9:20
FROZEN 2D: 12:00, 2:40, 5:25, 8:00
HOBBIT: THE DESOLATION OF SMAUG 2D: 1:30, 5:05, 8:40
HOBBIT: THE DESOLATION OF SMAUG 3D: 12:20, 4:00, 7:40
HUNGER GAMES: CATCHING FIRE: 1:40, 4:55, 8:15
WALKING WITH DINOSAURS 2D: 12:10, 3:35, 5:55
WALKING WITH DINOSAURS 3D: 1:15, 8:10
Minor Theatre
HOBBIT: THE DESOLATION OF SMAUG 2D: 4:35, 8:10
HUNGER GAMES: CATCHING FIRE: 5:25, 8:45
PHILOMENA: 3:40, 6:05, 8:30