Eureka Natural Foods to Start Carrying Singer/Songwriters
Are people still using "hump day"? Well, today is that.
Should you wish to hump out of the house, please note that you have two opportunities to see renowned singer/songwriter/Jewel amigo Steve Poltz today. The easiest, most traditional way is this evening at HumBrews where he'll be sharing a stage with local opener, the mighty John Ludington. Music in a music venue. It will feel familiar.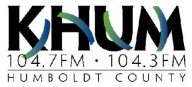 However if that's too normal for you, take a late lunch break and head over to Eureka Natural Foods at about 1 p.m. There, Poltz will be serenading DJ Mike Dronkers who just happens to be broadcasting live today as part of KHUM's food drive. We hear the booth is set up near the Stacy's Pita Chips display, but you also have the option of tuning in to 104.3/104.7 if you're afraid of weird chips.
Now, your Lowdown fulfills a legal requirement: No Steve Poltz blurb is complete without noting that he co-wrote Jewel's "You Were Meant For Me." So, not only are we doing that, here's a video of the man performing it. There. Now you cannot sue us.
-Andrew Goff
The Lowdown Fun Committee
Andy Approves
Events
Movie Showtimes
Broadway Cinema
DALLAS BUYERS CLUB: 12:15, 3:45, 6:30, 9:15
DELIVERY MAN: 12:30, 3:10, 5:45, 8:20
ENDER S GAME: 3:25, 8:35
FREE BIRDS 2D: 12:00, 2:10
FROZEN 2D: 11:55, 12:35, 1:10, 2:35, 3:15, 5:55, 7:50, 8:30
FROZEN 3D: 5:15
GRAVITY 3D: 1:00, 6:15
HOMEFRONT: 1:40, 4:15, 6:50, 9:25
HUNGER GAMES: CATCHING FIRE: 12:20, 2:20, 3:40, 5:40, 7:00, 9:00
JACKASS PRESENTS: BAD GRANDPA: 4:25, 9:35
LAST VEGAS: 3:00, 5:35, 8:10
LEE DANIELS THE BUTLER: 6:40
OUT OF THE FURNACE: 12:40, 3:30, 6:20, 9:10
THOR: THE DARK WORLD 2D: 12:50, 3:30, 6:10, 8:50
Mill Creek Cinema
DELIVERY MAN: 3:10, 5:50, 8:55
FROZEN 2D: 3:35, 5:20, 6:20, 8:00
FROZEN 3D: 8:25
HOMEFRONT: 4:20, 6:50, 9:25
HUNGER GAMES: CATCHING FIRE: 4:10, 6:00, 7:30, 9:10
OUT OF THE FURNACE: 3:20, 6:10, 9:00
THOR: THE DARK WORLD 2D: 3:45, 6:30, 9:15
Minor Theatre
12 YEARS A SLAVE: 3:00, 6:00, 9:00
ALL IS LOST: 3:15, 6:15, 9:10
HUNGER GAMES: CATCHING FIRE: 5:25, 8:45