Monday, Schmonday or: Don't Call 'Em The Honeybears

This is the easiest decision you'll make all week.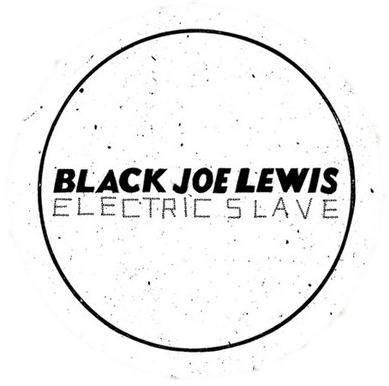 Monday's clear cut winner for your entertainment dollar is the returning funk/blues band-to-watch Black Joe Lewis (they've dropped the "and the Honeybears," for the record). Humboldtians who've caught the band during their handful of previous jaunts behind the Redwood Curtain will attest that the oft-abused descriptor "high-energy" is certainly an understatement when applied to the revival that is the BJL live experience. If you are savvy enough to hit HumBrews tonight, prepare to have thy senses exhausted by actual live music.
The group is touring on a new album, 2013's Electric Slave. Below, your Lowdown presents the video for "Come to My Party," both a song and an appropriate command for this Monday.
-Andrew Goff
The Lowdown Fun Committee
Mike Mandates
Events
Black Joe Lewis
Humboldt Brews / 9 p.m. / $15 / 21+
"Joe Lewis hails from Austin, TX, the collision center where Southern soul meets mid-western blues and vagabond punk. Unable to keep away from the infectious music scene Austin is infamous for, Joe Lewis soaked it all in and soon purchased his first guitar while working in a pawnshop." Radkey opens.
826-2739 / Web site / View Comments
Movie Showtimes
Broadway Cinema
DALLAS BUYERS CLUB: 12:40, 3:45, 6:30, 9:15
DELIVERY MAN: 12:50, 3:30, 6:15, 8:55
ENDER S GAME: 3:25, 8:40
FREE BIRDS 2D: 12:10, 2:40, 4:55
FROZEN 2D: 11:55, 12:35, 1:10, 2:35, 5:15, 5:55, 7:50
FROZEN 3D: 3:15, 8:30
GRAVITY 3D: 1:05, 6:20
HOMEFRONT: 1:40, 4:15, 6:50, 9:25
HUNGER GAMES: CATCHING FIRE: 12:20, 1:20, 2:20, 3:40, 4:40, 5:40, 7:00, 8:00, 9:00
JACKASS PRESENTS: BAD GRANDPA: 7:15, 9:35
LAST VEGAS: 3:25, 6:10, 8:45
THOR: THE DARK WORLD 2D: 1:05, 3:50, 6:35, 9:20
Mill Creek Cinema
DELIVERY MAN: 3:20, 5:55, 8:30
ENDER S GAME: 4:10, 9:10
FROZEN 2D: 2:40, 5:20, 5:50, 8:00
FROZEN 3D: 3:10, 8:25
GRAVITY 3D: 6:50
HOMEFRONT: 4:20, 6:50, 9:25
HUNGER GAMES: CATCHING FIRE: 2:45, 4:10, 6:00, 7:30, 9:10
THOR: THE DARK WORLD 2D: 3:40, 6:30, 9:15
Minor Theatre
12 YEARS A SLAVE: 3:00, 6:00, 9:00
ALL IS LOST: 3:15, 6:15, 9:10
HUNGER GAMES: CATCHING FIRE: 5:25, 8:45