Tuesday, Aug. 27, 2013's Lowdown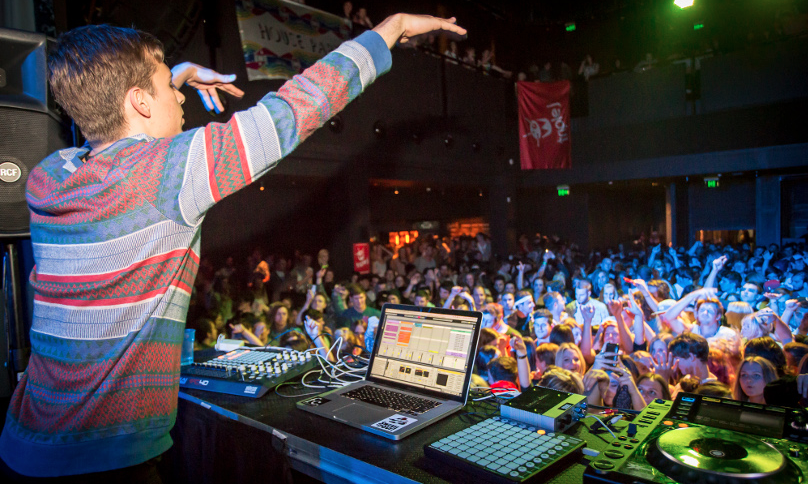 Tuesday night in Humboldt, it'll be the battle of the musicians who couldn't care less about search engine optimization:
Flume (pictured above) is a 21-year-old DJ/producer from Sydney, Australia. The man/boy has been making beats since he was 13 and has toured the world with his MacBook Pro to the delight of the sweaty, swaying masses. Tonight, HSU's Kate Buchanan Room will feel his ambient fury.
Everest (pictured below) has cred to spare in that the Los Angeles alt rock band was handpicked by Neil Young to open up for him on a recent national tour and also record on the music legend's record label. Tuesday night the band will roll into HumBrews in support of their newest album Ownerless.
You may have difficulty finding these groups on Google -- optimize, people! -- but tonight you can find them in Arcata. Other options in your Tuesday Lowdown below.
-Andrew Goff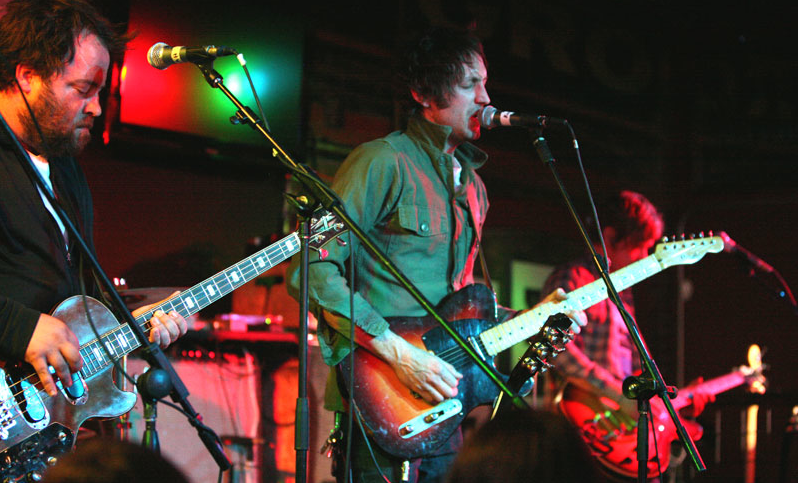 Events
Movie Showtimes
Broadway Cinema
2 GUNS: 1:25, 4:05, 6:35, 9:20
CONJURING: 9:30
DESPICABLE ME 2 2D: 1:50, 4:20
ELYSIUM: 12:05, 2:40, 5:30, 8:15
JOBS: 12:20, 3:10, 6:40
KICK-ASS 2: 1:55, 4:30, 7:05, 9:40
LEE DANIELS THE BUTLER: 12:00, 3:00, 6:05, 9:05
MORTAL INSTRUMENTS: CITY OF BONES: 11:50, 2:50, 5:50, 8:50
PARANOIA: 6:50, 9:25
PERCY JACKSON: SEA OF MONSTERS 2D: 12:10
PERCY JACKSON: SEA OF MONSTERS 3D: 2:45
PLANES 2D: 11:55, 2:20, 4:40, 7:00
THE WORLD S END: 12:45, 3:30, 6:15, 9:00, 9:30
WE RE THE MILLERS: 1:00, 3:45, 6:30, 9:15
WOLVERINE 2D: 5:25, 8:25
YOU RE NEXT: 1:30, 3:55, 6:20, 8:45
Mill Creek Cinema
ELYSIUM: 3:50, 6:30, 9:05
JOBS: 3:15, 8:40
KICK-ASS 2: 4:00, 6:40, 9:20
LEE DANIELS THE BUTLER: 3:00, 6:00, 9:00
MORTAL INSTRUMENTS: CITY OF BONES: 2:50, 5:50, 8:50
PARANOIA: 9:15
PERCY JACKSON: SEA OF MONSTERS 2D: 6:05
PLANES 2D: 4:40, 7:00
WE RE THE MILLERS: 4:10, 6:50, 9:30
YOU RE NEXT: 4:50, 7:15, 9:40
Minor Theatre
BLUE JASMINE: 4:15, 6:45, 9:15
ELYSIUM: 3:30, 6:10, 8:45
JOBS: 3:40, 6:20, 9:00