Lowdown: Chill It Out -- Humboldt's Recovery Sunday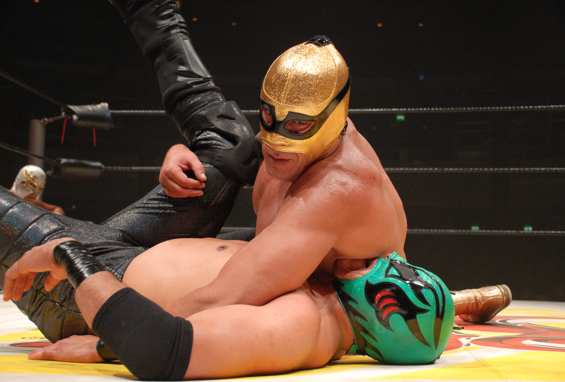 Well, that was fun.
The most packed of Humboldt weeks winds down Sunday with a few hanger ons. After ten deep fried days the Humboldt County Fair wraps up with a bang today down in Ferndale -- in conjunction with "Hispanic Heritage Day" attendees will get a pro wrestling eyeful courtesy of Lucha Libre Mexicana.
Up in Arcata, the final day of the Creamery Festival features the Big Top Vaudeville Variety Show. The kids will dig that.
And don't you even think about forgetting Furniture Fest, dagnabbit! That and more in Sunday's Lowdown below.
-Andrew Goff
The Lowdown Fun Committee
Larry Likes
Events
Movie Showtimes
Broadway Cinema
2 GUNS: 1:25, 4:05, 6:35, 9:20
CONJURING: 9:30
DESPICABLE ME 2 2D: 1:50, 4:20
ELYSIUM: 12:05, 2:40, 5:30, 8:15
JOBS: 12:20, 3:10, 6:40
KICK-ASS 2: 1:55, 4:30, 7:05, 9:40
LEE DANIELS THE BUTLER: 12:00, 3:00, 6:05, 9:05
MORTAL INSTRUMENTS: CITY OF BONES: 11:50, 2:50, 5:50, 8:50
PARANOIA: 6:50, 9:25
PERCY JACKSON: SEA OF MONSTERS 2D: 12:10
PERCY JACKSON: SEA OF MONSTERS 3D: 2:45
PLANES 2D: 11:55, 2:20, 4:40, 7:00
THE WORLD S END: 12:45, 3:30, 6:15, 9:00, 9:30
WE RE THE MILLERS: 1:00, 3:45, 6:30, 9:15
WOLVERINE 2D: 5:25, 8:25
YOU RE NEXT: 1:30, 3:55, 6:20, 8:45
Mill Creek Cinema
ELYSIUM: 1:10, 3:50, 6:30, 9:05
JOBS: 3:15, 8:40
KICK-ASS 2: 1:20, 4:00, 6:40, 9:20
LEE DANIELS THE BUTLER: 12:00, 3:00, 6:00, 9:00
MORTAL INSTRUMENTS: CITY OF BONES: 11:50, 2:50, 5:50, 8:50
PARANOIA: 9:15
PERCY JACKSON: SEA OF MONSTERS 2D: 12:40, 6:05
PLANES 2D: 11:55, 2:20, 4:40, 7:00
WE RE THE MILLERS: 1:30, 4:10, 6:50, 9:30
YOU RE NEXT: 12:00, 2:25, 4:50, 7:15, 9:40
Minor Theatre
BLUE JASMINE: 1:45, 4:15, 6:45, 9:15
ELYSIUM: 12:55, 3:30, 6:10, 8:45
JOBS: 1:00, 3:40, 6:20, 9:00