Curtain Goes Down on Shrek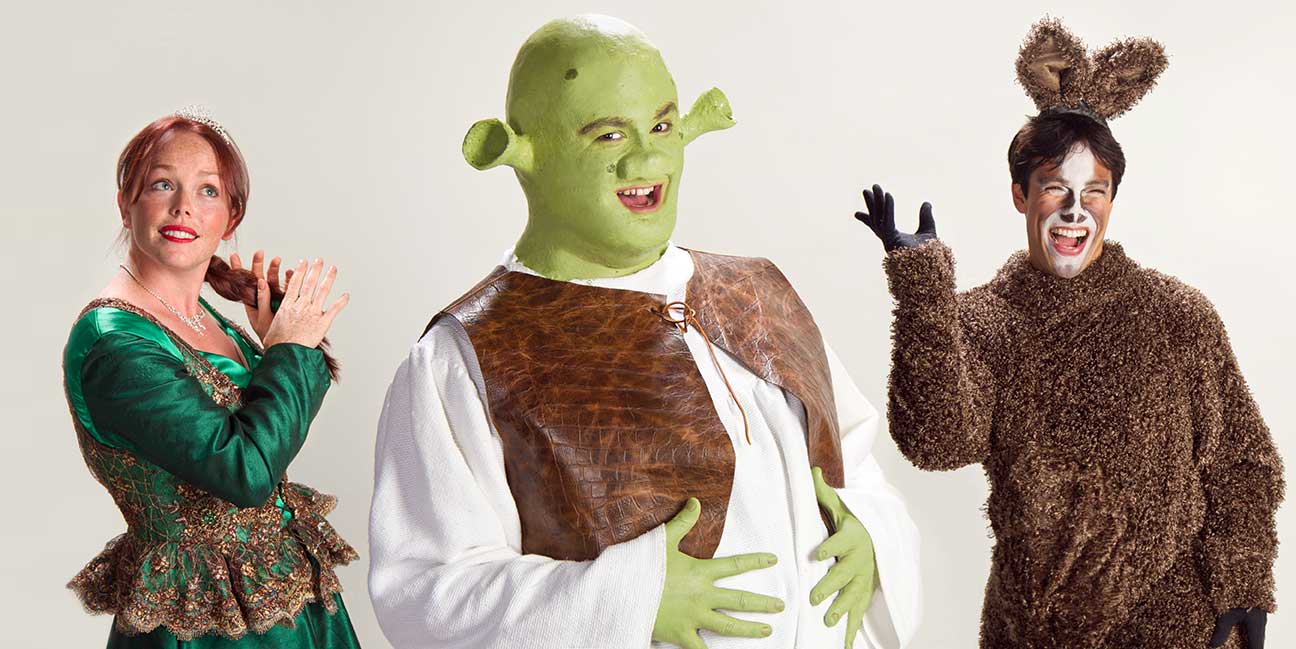 Happy Sabbath, HumCo. You feeling up for a matinee? 'Cuz Sunday is your last chance to see Humboldt Light Opera Company's eye-popping production of Shrek. If you're concerned with your kids living happily ever after, you'd best pony up.
Other Sunday options in your Lowdown below.
-Andrew Goff
The Lowdown Fun Committee
Larry Likes
Events
Late: A Cowboy Song
Redwood Park / 7 p.m.
Part of Plays in the Park. Mary finds herself caught between her childhood sweetheart Crick, and the cowboy Red. As Crick pulls her in with marriage and a baby, Red gives her the freedom of the open fields and friendship.
Web site / View Comments
Movie Showtimes
Broadway Cinema
2 GUNS: 1:25, 4:05, 6:45, 9:25
CONJURING: 6:50, 9:30
DESPICABLE ME 2 2D: 1:50, 4:20
ELYSIUM: 12:40, 3:25, 6:15, 9:00
JOBS: 12:20, 3:10, 6:00, 8:50
KICK-ASS 2: 1:35, 4:15, 7:00, 9:40
LEE DANIELS THE BUTLER: 11:55, 3:00, 6:05, 9:10
PARANOIA: 1:15, 4:00, 6:40, 9:20
PERCY JACKSON: SEA OF MONSTERS 2D: 12:50, 6:10
PERCY JACKSON: SEA OF MONSTERS 3D: 3:30, 8:45
PLANES 2D: 12:00, 2:20, 4:40, 6:55
PLANES 3D: 9:05
RED 2: 5:45, 8:30
SMURFS 2 2D: 12:30, 3:15
WE RE THE MILLERS: 1:00, 3:45, 6:30, 9:15
WOLVERINE 2D: 2:10, 5:15, 8:20
Mill Creek Cinema
ELYSIUM: 1:10, 3:50, 6:30, 9:10
JOBS: 12:05, 2:55, 5:45, 8:35
KICK-ASS 2: 1:20, 4:00, 6:40, 9:20
LEE DANIELS THE BUTLER: 12:00, 3:00, 6:00, 9:00
PARANOIA: 1:05, 3:40, 6:15, 8:50
PERCY JACKSON: SEA OF MONSTERS 2D: 12:45, 6:05
PERCY JACKSON: SEA OF MONSTERS 3D: 3:30, 8:40
PLANES 2D: 12:55, 3:20, 5:50, 8:15
WE RE THE MILLERS: 1:30, 4:10, 6:50, 9:30
Minor Theatre
ELYSIUM: 1:00, 3:35, 6:10, 8:45
JOBS: 12:45, 3:25, 6:15, 9:05
WE RE THE MILLERS: 1:20, 3:55, 6:35, 9:15