It's Saturday. Please Go Outside.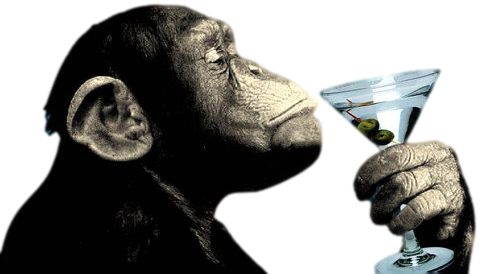 Lucky you, Humboldt. Summer outdoor events abound Saturday. There's the tipsy safari that is the annual Zootini fundraiser at the Sequoia Park Zoo, the day-long, dog-friendly Woofstock at Halveorsen Park, a and the local music-rich, sunny Blue Lake Music Festival at Perigot Park. Get off the couch, kids!
Oh, you're already sunburned? Well, you could keep it indoors, simple and loud Saturday night at the Alibi with Tennessee one man boogie blues band Shake It Like A Caveman. If your skeptical of only SILAC member Blake Burris' abilities to make a big sound, strap on your 3D glasses and scope out the video below.
More end of the week distractions in your Saturday Lowdown below.
-Andrew Goff
The Lowdown Fun Committee
Larry Likes
Events
Movie Showtimes
Broadway Cinema
2 GUNS: 1:25, 4:05, 6:45, 9:25
CONJURING: 9:10
DESPICABLE ME 2 2D: 1:40, 4:10, 6:40
ELYSIUM: 12:40, 3:25, 6:15, 7:35, 9:00
GROWN UPS 2: 1:50, 7:05
PERCY JACKSON: SEA OF MONSTERS 2D: 12:50, 6:10
PERCY JACKSON: SEA OF MONSTERS 3D: 3:30, 8:50
PLANES 2D: 12:00, 4:40, 7:00
PLANES 3D: 2:20, 9:10
RED 2: 12:10, 2:55, 5:40, 8:30
SMURFS 2 2D: 11:50, 12:30, 2:25, 3:10, 5:00, 5:50, 8:25
THE HEAT: 4:20, 9:30
TURBO 2D: 12:20, 2:45, 5:10
WE RE THE MILLERS: 1:00, 3:45, 6:30, 7:45, 9:15
WOLVERINE 2D: 11:55, 6:05, 9:10
WOLVERINE 3D: 3:00
Mill Creek Cinema
2 GUNS: 1:30, 4:10, 6:50, 9:30
DESPICABLE ME 2 2D: 2:55, 7:50
ELYSIUM: 1:10, 3:50, 6:35, 9:20
PERCY JACKSON: SEA OF MONSTERS 2D: 12:45, 6:05
PERCY JACKSON: SEA OF MONSTERS 3D: 3:30, 8:40
PLANES 2D: 12:55, 3:20, 5:50
PLANES 3D: 8:15
SMURFS 2 2D: 12:20, 3:00, 5:40, 8:10
TURBO 2D: 12:30, 5:25
WE RE THE MILLERS: 1:00, 3:40, 6:20, 9:00
WOLVERINE 2D: 12:05, 3:05, 6:10, 9:10
Minor Theatre
2 GUNS: 1:10, 3:45, 6:20, 9:00
ELYSIUM: 1:00, 3:35, 6:10, 8:45
WE RE THE MILLERS: 1:20, 3:55, 6:35, 9:15