Monday, April 29, 2013's Lowdown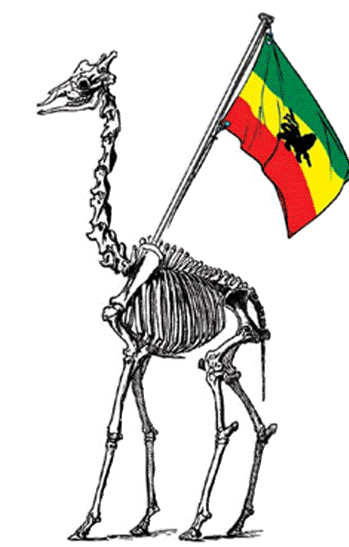 Low key Monday on the North Coast, people. Garfield was right.
One brave out of town band making the trip over the 299 is Vancouver's reggae/dubstep group Giraffe Aftermath who will ply their craft at Jambalaya tonight. They'll be joined by a local version of what they do: Elephant Dub Brigade.
For other less-reggaed Monday options, peruse your Lowdown below.And if you have an event you'd like to see here, by all means, submit away!
The Lowdown Fun Committee
Larry Likes
Events
Movie Showtimes
Broadway Cinema
42: 11:50, 2:50, 5:50, 8:50
BIG WEDDING: 12:05, 2:25, 4:45, 7:10, 9:30
EVIL DEAD: 2:20, 4:50, 7:20, 9:40
GI JOE RETALIATION 2D: 3:35, 9:10
JURASSIC PARK 3D: 12:10, 3:05, 6:05, 9:00
OBLIVION: 12:15, 2:10, 3:15, 5:15, 6:15, 8:15, 9:15
OLYMPUS HAS FALLEN: 12:50, 3:40, 6:30, 9:20
OZ THE GREAT AND POWERFUL 2D: 12:35, 6:20
PAIN AND GAIN: 12:00, 3:00, 6:00, 9:05
PLACE BEYOND THE PINES: 2:00, 5:25, 8:40
SCARY MOVIE 5: 12:20, 2:35, 4:55, 7:15, 9:35
THE CROODS 2D: 12:10, 5:10
THE CROODS 3D: 2:40, 7:40
Garberville Theater
Mill Creek Cinema
42: 2:55, 6:00, 9:00
BIG WEDDING: 4:40, 7:00, 9:20
EVIL DEAD: 7:10, 9:30
JURASSIC PARK 3D: 4:45, 7:45
OBLIVION: 2:50, 5:50, 8:50
OZ THE GREAT AND POWERFUL 2D: 4:05
PAIN AND GAIN: 3:10, 6:10, 9:10
SCARY MOVIE 5: 4:55, 7:20, 9:40
THE CROODS 2D: 3:05, 5:40, 8:10
Minor Theatre
42: 3:10, 6:05, 9:00
OBLIVION: 3:25, 6:20, 9:15
PLACE BEYOND THE PINES: 5:25, 8:30