Sunday, April 28, 2013's Lowdown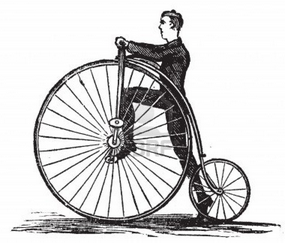 It's gonna be quite the biker shindig at the sun-sponging Mad River Brewery on Sunday.
Oh. The other bikes. Supporters of the Adventure Cycling Association -- a group dedicated to making cycling more prevalent in America -- will gather at the Arcata Plaza at 2:30 p.m. and ride out to Blue Lake for a Bike Party fundraiser featuring a silent auction, pizza and music by San Francisco group The Glimpse Trio, a band that would fit just fine with the other kind of bikers (evidence in the video below).
Long may you ride, HumCo.
-Andrew Goff
Your other Sabbath options are compiled in the Lowdown below:
The Lowdown Fun Committee
Larry Likes
Events
Bike Party
Mad River Brewery Tasting Room / 4-8 p.m. / Free
Benefit party supporting the Adventure Cycling Association working towards a United States Bicycle Route System in America. Music by The Glimpse Trio. Group ride from the Arcata Plaza at 2:30 p.m.
668-4151 / julie@madriverbrewing.com / Web site / View Comments
Proof
Gist Hall, HSU / 2 p.m. / $10
Locked in her father's desk is a notebook with the startling proof of a basic math question that alone would make its author famous. But what is its real secret? Only Catherine has the key.
826-3928 / Web site / View Comments
Movie Showtimes
Broadway Cinema
42: 11:50, 2:50, 5:50, 8:50
BIG WEDDING: 12:05, 2:25, 4:45, 7:10, 9:30
EVIL DEAD: 2:20, 4:50, 7:20, 9:40
GI JOE RETALIATION 2D: 3:35, 9:10
JURASSIC PARK 3D: 12:10, 3:05, 6:05, 9:00
OBLIVION: 12:15, 2:10, 3:15, 5:15, 6:15, 8:15, 9:15
OLYMPUS HAS FALLEN: 12:50, 3:40, 6:30, 9:20
OZ THE GREAT AND POWERFUL 2D: 12:35, 6:20
PAIN AND GAIN: 12:00, 3:00, 6:00, 9:05
PLACE BEYOND THE PINES: 2:00, 5:25, 8:40
SCARY MOVIE 5: 12:20, 2:35, 4:55, 7:15, 9:35
THE CROODS 2D: 12:10, 5:10
THE CROODS 3D: 2:40, 7:40
Garberville Theater
Mill Creek Cinema
42: 11:55, 2:55, 6:00, 9:00
BIG WEDDING: 12:00, 2:20, 4:40, 7:00, 9:20
EVIL DEAD: 7:10, 9:30
JURASSIC PARK 3D: 1:45, 4:45, 7:45
OBLIVION: 11:50, 2:50, 5:50, 8:50
OZ THE GREAT AND POWERFUL 2D: 1:05, 4:05
PAIN AND GAIN: 12:10, 3:10, 6:10, 9:10
SCARY MOVIE 5: 12:25, 2:40, 4:55, 7:20, 9:40
THE CROODS 2D: 12:35, 3:05, 5:40, 8:10
Minor Theatre
42: 12:15, 3:10, 6:05, 9:00
OBLIVION: 12:30, 3:25, 6:20, 9:15
PLACE BEYOND THE PINES: 2:20, 5:25, 8:30