Tuesday, March 11, 2014
HUMBOLDT COUNTY, CALIFORNIA
Larry Trask / Wednesday, May 15, 2013 @ 6 a.m. / Community , News
Caroline Titus, Editor and Publisher of the Ferndale Enterprise, Ferndale's finest weekly, will stop by the Awkward Pause radio show this afternoon to give us a sneak peak at tomorrow's headlines. It's a hard-hitting, no-holds-barred look at some of the goings on in Ferndale and the larger Eel River Valley. Join us this afternoon, won't you?
---
---
Kym Kemp / Monday, April 15, 2013 @ 12:47 p.m. / News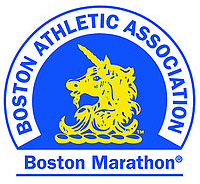 UPDATE 4:30 P.M.: Bruce Mendelsohn, a Boston resident, was attending a post-race party approximately 20 feet from the site of one of the explosions. He spoke with KHUM radio about his experience.
UPDATE 2:11 P.M.: KHUM radio has tracked down confirmations from various sources indicating that all known Humboldtian runners participating in the Boston Marathon are accounted for and are OK. Here are their names and race times from the marathon website:
Ben Davenport of Mckinleyville, 03:38:15
Kim Coelho of McKinleyville, 03:49:12
Tasha Souza of McKinleyville, 03:30:06
Lenore Bergenske of Fortuna, 03:41:13
Brian Ferguson of Eureka
Berit Meyer of Eureka
KHUM's Mike Dronkers spoke with Ramone's Bakery's Berit Meyer. You can listen to that interview here. -AG
UPDATE 2:07 P.M.: Google has developed a tool to help find people at the Boston Marathon http://google.org/personfinder/2013-boston-explosions
UPDATE 1:53 P.M.: 617-635-4500 is the number for family to call if they are trying to locate people who may have been at the Marathon.
UPDATE 1:35 P.M.: Boston Police are reporting another explosion at the JFK Library.
UPDATE 1:25 P.M.: Good source of information The Boston Channel.
UPDATE 1:16 P.M.: If you know someone running the marathon you can see their last check in here. Also you can check by city and state to see if someone you know is in the race.
---------
A horrific story is coming from the Boston Marathon where at least five people from Humboldt are running. Boston law enforcement has confirmed an explosion near the finish line. There are reports of three spectators killed but no reports of loss life among the racers.
Four of the five Humboldt runners show as having finished the race. One, a local business owner, does not yet show as having completed the grueling course which is now the scene of a terrible tragedy.
Video from the Chicago Tribune here.
---
---
Kym Kemp / Thursday, Sept. 27, 2012 @ 8:22 a.m. / News
UPDATE, 11:39 a.m.: Press release from the California Highway Patrol:
On 09/27/2012, at 0550 hours, Terri Vroman-Little, age 50 of Eureka, Jessica Hunt, age 41 of Eureka, and another female of Bayside, CA (who's identity is being withheld pending family notifications) were jogging northbound on west shoulder of Myrtle Ave., south of Ole Hansen Road. For unknown reasons, a 2005 Kia Spectra, driven by an unknown subject, left its lane of travel and struck all three of the female joggers. Jessica Hunt and Terri Vroman-Little sustained major injuries due to the collision and were transported from the scene to St. Joseph's Hospital. The third female sustained fatal injuries and was pronounced deceased on scene. Additionally, one of the jogger's dog was struck and killed during the collision. The driver of the Kia fled the scene directly following the collision. The Kia was later found abandoned by Eureka Police Department officers on California Street in Eureka.

Myrtle Ave. was closed for approximately 4 hours due to the investigation. This collision remains under investigation and several possible leads as to the identity of the driver of the KIA are being investigated.
###
UPDATE, 10:37 a.m.: LoCO reader Ash Wells reports that traffic is flowing on Myrtle again.
###
UPDATE, 7:52 a.m.: CHP dispatch now classifies the case as a fatality.
###
UPDATE, 7:25 a.m: The California Highway Patrol confirms that Myrtle Avenue between Freshwater Road and Indianola is closed in both directions, and is likely to remain so for most of the morning, at least. No estimated reopening time.
They also confirm that this was a hit-and-run collision. Though the coroner's office was called to the scene, the person I spoke with at the CHP office would not confirm, at this stage, that any of the victims had died. --HS
###
The CHP site is reporting a terrible accident in north Eureka near the intersection of Ole Hansen Rd. and Myrtle Ave. Three joggers were described at 5:51 this morning as "down with possible compound fractures/ one with possible major injuries." But by 6:02, the Humboldt Co. Sheriff's Office is calling for the Coroner's Office and discussing calling the District Attorney's office. County Roads is setting up traffic control at Indianola.