Monday, May 20, 2013
HUMBOLDT COUNTY, CALIFORNIA
Mike Dronkers / Tuesday, Oct. 30, 2012 @ 10:22 a.m. / Family
---
---
Mike Dronkers / Tuesday, June 12, 2012 @ 10:16 a.m. / Family , Humboldt
The idea is to get most of it done on build day, July 14th. The Jefferson School build day is put on by The Westside Community Improvement Association, PG&E, and by the Home Depot-affiliated KaBOOM.
All told, it might look like Eureka's Hammond Park (pictured), also a KaBOOM project.
Project Information and FAQs:
WHEN: Saturday, July 14th - 8:00 AM - 3:00 PM.
WHERE: Jefferson School (1000 B St, Eureka, CA)
WHAT'S PROVIDED: Breakfast, lunch and plenty of water will be provided. The appropriate tools and gloves will be provided for the projects that need them.
WHAT TO BRING/WHAT NOT TO BRING: If you have a reusable water bottle, please bring it with you. Please leave your purse and/or other valuables at home.
WHAT TO WEAR: The playground build will happen rain or shine. Please come dressed for the weather. Comfortable, close-toed shoes are a necessity; sneakers or work boots that you don't mind getting a little dirty are advised.


VOLUNTEER DAYS: We need the most volunteers on Build Day (Sat, July 14), but you can help us get ready for the big day by volunteering on Prep Day 1 (Thurs, July 12) or Prep Day 2 (Fri, July 13).
SIGN UP HERE.
---
---
Jennifer Savage / Thursday, May 3, 2012 @ 6:58 a.m. / Family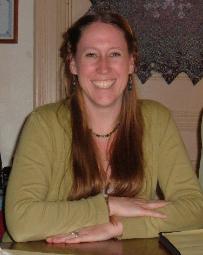 From Surfrider Foundation's Humboldt Chapter:
Surfrider Humboldt is dedicating tonight's Ocean Night to the memory of Heather Bonser Bishop. Heather died tragically in a paddle boarding accident on the Chetco River in Oregon last weekend.

All proceeds from Ocean Night and donations from the public will be collected and donated to Heather's family. Our regularly scheduled movie, Ocean Frontiers, will still be shown as well as surf movies.

Please come out to Ocean Night, make a donation, and show your support for a fallen fellow surfer.