Humboldt Meth Abuse Project To Meet Thursday
Mike Dronkers / Monday, Jan. 13, 2014 @ 5:48 p.m.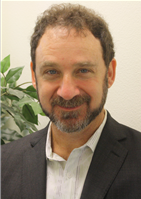 A fast-growing number of citizens have had it up to here with meth in Humboldt county. Local physician Michael Fratkin wrote an open letter to the community, published here.
The time is now to take a good hard look at the methamphetamine problem in our community. As a physician working consistently in acute care for the last 12 years, I can say without any doubt that the problem has exploded out of control resulting in enormous health costs and human tragedy.
Fratkin and others will meet Thursday, January 23rd at 3:30 PM. Originally scheduled for the Humboldt Area Foundation, the level of interest necessitated a move to the Turf Club at Redwood Acres Fairgrounds.
KHUM and Lost Coast Outpost are collaborating for an audio stream, live from the meeting.
Join the Humboldt Meth Awareness Project's Facebook group here.
In 2007, KHUM aired an original production about methamphetamine in Humboldt county. A collaboration with local PBS affiliate KEET-TV, the two-part series went on to earn KHUM a 2008 national Edward R. Murrow award for radio news documentary work.
blog comments powered by

Disqus