Coastal Currents: Lost Coast Clampdown
Mike Dronkers / Wednesday, Oct. 16, 2013 @ 4:30 p.m. / Ocean , Podcast , wildlife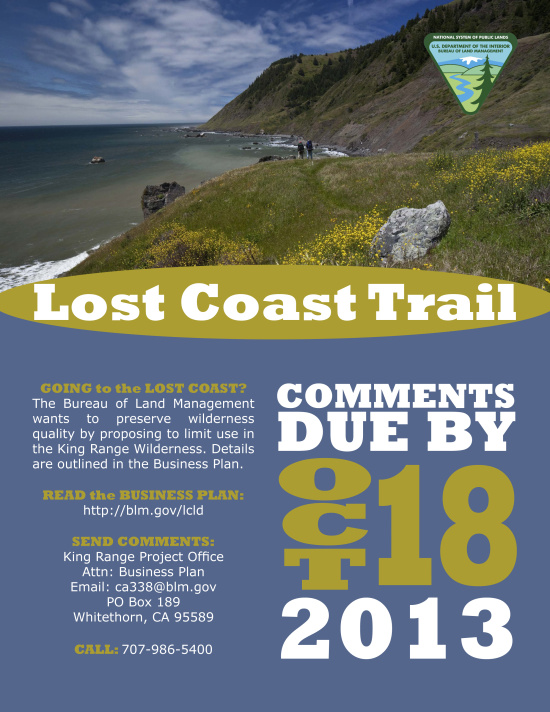 The rugged Lost Coast and King Range are Humboldt's backyard playground. From hiking the famed Lost Coast Trail to mountain biking in the King Range, proposed new rules might complicate your weekend jaunt.
From the Bureau of Land Management's plan:
The Wilderness Permit Program would, for the first time, limit overnight use in the King Range Wilderness and Backcountry through an allocation system administered through the National Reservation Service at Recreation.gov.
On the upside, limiting the number of hikers/hunters/surfers in the area will reduce reported impacts such as litter, human waste, and generally preserve the ruggedness that makes the King Range so attractive in the first place.
On the downside, to the local users who are used to regularly dropping in when weather and ocean conditions permit, the proposed fees and limitations introduce a new level of red tape, if not total prohibition of entry.
For instance, if they allow 60 "starts" to enter the wilderness per day and you show up as #61, you could be disallowed entry.
Wes Smith of Surfrider Humboldt spoke on Coastal Currents today to give his view.
Further reading: Lost Coast Outpost.
blog comments powered by

Disqus