Your Move, Jimmy Kimmel
Mike Dronkers / Monday, Jan. 7, 2013 @ 12:13 p.m.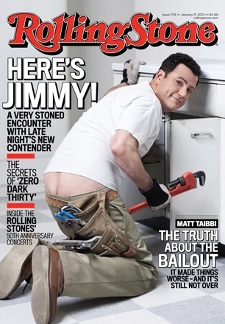 In what is easily the best press release of 2013 yet, HSU responds to television's Jimmy Kimmel. The late night host and alleged weed enthusiast had a little fun at HSU's expense, and HSU replies with some well-placed snark.
Press release:
"Jimmy Kimmel, whose show recently featured a funny but misinformed segment about Humboldt State University, is tentatively scheduled to visit HSU and give a public presentation."

"Although Kimmel has not yet accepted–or, for that matter, even responded–the University is hopeful he will make the trip. Logistical planning has already begun."


"He may be reluctant, or ABC may be too cheap to send him on a junket, so some polite nudges through Kimmel-branded social media might be in order."
To whoever at HSU wrote this: high five.
HSU's (and former KHUM host) Jarad Petroske explains.
blog comments powered by

Disqus