Amy Stewart: Wicked Bugs
KHUM, Radio Without the Rules / Thursday, May 5, 2011 @ 8:51 a.m.
Bestselling author Amy Stewart talks with Mike Dronkers about her devilish new freakshow, "Wicked Bugs." Find out if Fresh Air used up all the good questions!
Listen/Download the interviewWith wit, style, and exacting research, Stewart has uncovered the terrifying and titillating stories of bugs gone wild.
It's an A to Z of insect enemies, interspersed with sections that explore bugs with kinky sex lives ("She's Just Not That Into You"), creatures lurking in the cupboard ("Fear No Weevil"), insects eating your tomatoes ("Gardener's Dirty Dozen"), and phobias that feed our (sometimes) irrational responses to bugs ("Have No Fear").
BELOW: Ms. Stewart's disgusting cabinet of curiosities: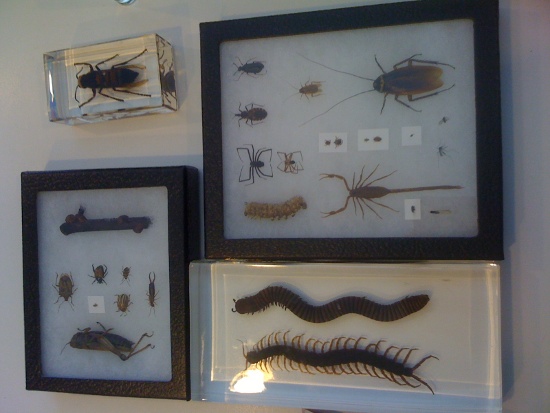 blog comments powered by

Disqus